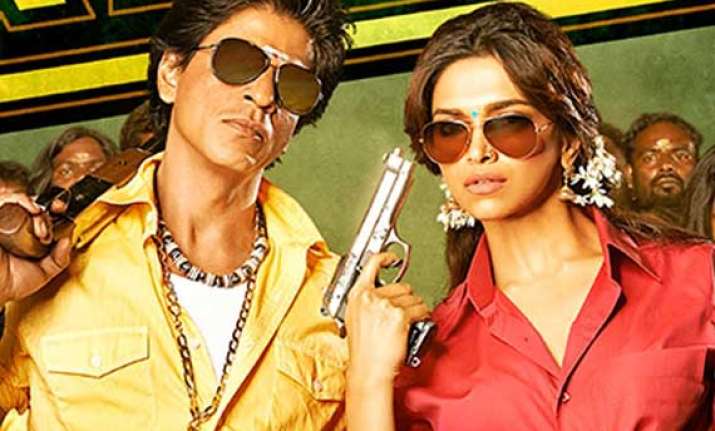 Mumbai, Aug 10: According to Shahrukh Fanz Blog, the total world wide collection of Shahrukh Khan's movie Chennai Express on Day 1 (Friday) is said to be Rs. 62.70 crore . However, the figure is to be authenticated by the trade analysts which will come on Saturday.
Bollywood business circles said, Chennai Express was expected to collect  anything between Rs.33 cr to Rs 34 cr estimated on the basis of paid preview and occupancy.
Last year, Salman Khan's movie  Ek Tha Tiger had collected Rs. 32.92 cr on first day on Aug 15, 2012. This film had also 3500 prints.        
According to Shahrukh Fanz Blog, the collection for Chennai Express on Day 1 from UAE was Rs 8.25 cr, from Singapore Rs 1.55 cr, from UK Rs 3.20 cr, from Aus-New Zaland Rs 95 lakhs, from USA, Canada Rs 3.75 cr, and from rest of the world Rs 5.25 cr, totalling Rs 22.95 cr.
Domestic collection on Day 1 was Rs 33 crore plus Rs 6.75 cr from paid previews on Thursday. Thus, the entire collection on Day 1 comes to Rs 62.7 crore, says the blog.