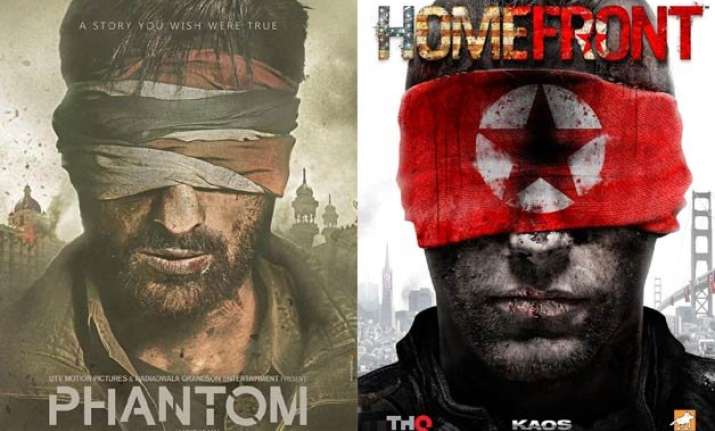 Filmmaker Kabir Khan was quite busy last days with the promotion of his Salman Khan starrer Bajrangi Bhaijaan, which turned out to be a super successful movie.
But as he was so occupied for Bajrangi Bhaijaan, there had been speculations that his busy schedule might lead to the delay of his upcoming film 'Phantom', which will release on August 28, 2015.
But keeping the deadline in mind, director Kabir Khan has been fine tuning the film and the promos since early this week. And finally the team of 'Phantom' has come out with two posters with the film.
Kabir Khan released the poster of his upcoming movie 'Phantom' on Twitter showing the rugged look of Saif Ali Khan and Katrina Kaif respectively blindfolded with the Indian tricolour and the tagline reads 'A story you wish were true'.
While 'Phantom' is said to be a counter-terrorism drama, the posters of the film somehow resembles the poster of the Hollywood film 'Homefront'. The poster of 'Homefront' too displays a man who is blindfolded with a flag around his eyes and is as bruised and bloodied as Kat and Saif on Phantom's posters.
However this is not the first time that the Bollywood posters have a striking resemblance with the posters Hollywood flicks.
Checkout the list showing some Bollywood movies posters that were inspired by Hollywood posters:
PK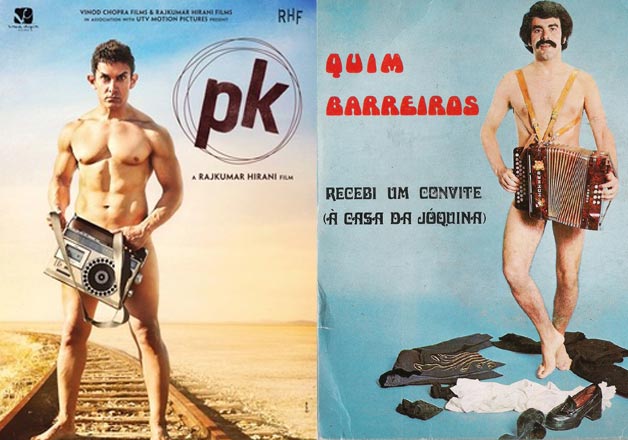 2014 blockbuster movie PK featuring Mr. Perfectionist Aamir Khan had ruled the charts breaking several box office records.
But did you notice that the poster of the film, where Aamir is seen naked carrying a radio resembles the poster of an album of Portuguese musician Quim Barreiros' which was released in 1973.