Follow us on The day 40 in Bigg Boss house started with BB asking captain Upen to reward and punish the good and bad performers of the booth task.
Upen chooses Sushant for his good performance during telephone booth task and punishes Gautam for passing negative comment on Sushant. Gautam accepts the punishment without any debate.
Gautam is kept in jail and is asked to choose one housemate who can help him, while he's caged. Gautam chooses Puneet. But by early evening, BB sets Gautam free.
In the evening, Bigg Boss announces another task Bigg Boss Ki Adalat to the contestants.
The housemates are supposed to justify their actions and give explanations for the allegations imposed on them by other housemates. Pritam is appointed as the host of this task.
All the inmates get ready for the task in the garden area and Gautam is the first one to be called in the culprit's courtroom box.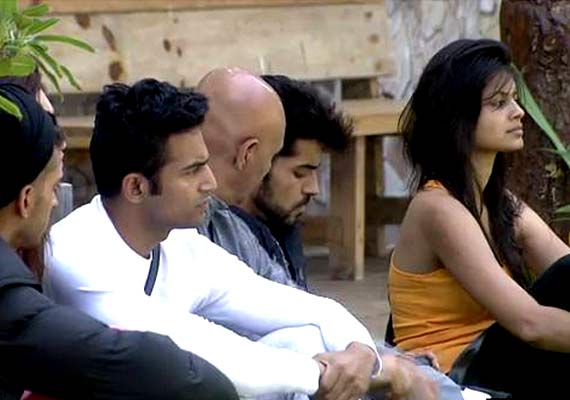 One after another allegations are shot at Gautam. Pritam on other housemates' behalf asks Gautam, why his approach is negative towards other people.
Gautam tries to clarify all the allegations; he says that his behaviour and usage of words has been taken otherwise. He has no grudges against anyone.
Aftar gautam, Praneet is called inside the culprit box. His asked why does hi poke his nose into every argument? Praneet explains that he tries to resolve the issues and also says that he will try to do it so that matters can be resolved without creating much fuss.
After Praneet, Arya is called in the culprit box, he's asked why does he behaves like a dog's crooked tail( kutte ki dum). Arya says that those who think that he is 'kutte ki dum' are dogs themselves. Housemates applaud for his answer. Arya also clarifies that initially he was confused about his stay in the Bigg Boss house, but now he's got a reason to stay back and has also found ground for himself.
After Arya, Puneet is asked why he creates troubles for other, to which Puneet replies that he tries to solve things and if that pisses people then he can't help it.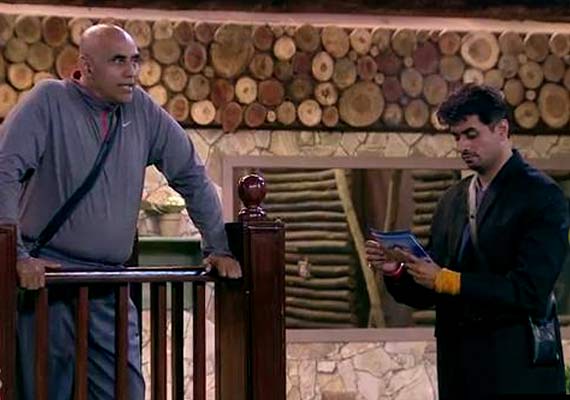 Diandra, Praneet are shown talking about Gautam's behaviour from Day 1. Diandra says that everybody including Gautam's own friends have the same opinion about him.
On the other hand, Puneet is shown talking to Gautam and telling him how he is simply misunderstood by other housemates.  Gautam again clarifies that he has no malice against anyone.
Gautam is shown on the verge of breaking down, as none of his friends are with him.