Follow us on New Delhi: The Day 96 of Bigg Boss 8 was the perfect amalgamation of fun, laughter, drama and disputes.
In the morning, Dimpy blamed Sonali for not being authoritative in her captaincy but Sonali didn't agree to her point. Even Puneet and Gautam defended Sonali stating that it was not in her nature.
Pritam and Ali also pointed out that in her own captaincy Sonali was found sleeping as seen by Upen.
Sonali blamed Upen for lying and in return he shouted on her. She didn't pay any heed to his words and laughed instead.
Gautam tried to defend Sonali but Pritam and Ali reminded her about the time Gautam had told about the kissing incident in Weekend ka Vaar. The situation turned funny as Gautam tried to explain Sonali.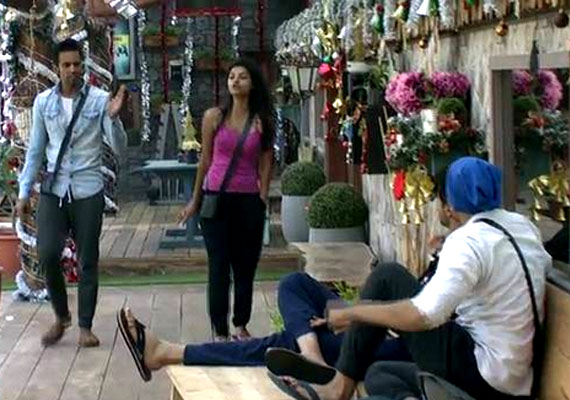 Upen, Karishma, Ali and Pritam were taking Sonali's case and hearing the commotion Gautam came out dragging a spatula.
He removed his t-shirt and announced that "Ghajini has come!" Upen took his words too seriously and came forward to face him.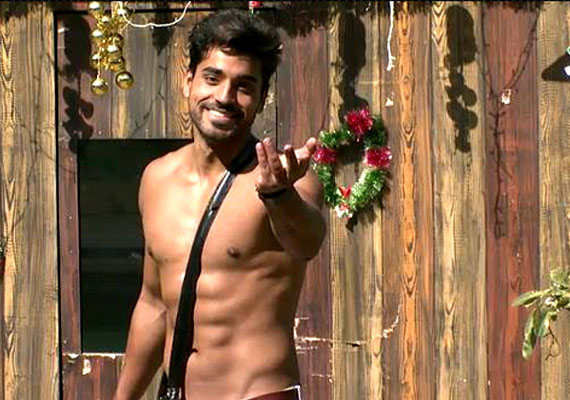 But Gautam laughed out loud because he didn't understand why suddenly Upen got so instigated.
Bigg Boss announced confession room was open for captaincy nomination and before he can complete his message Ali ran in the room.
Also read: Bigg Boss 8, Day 95: Bipasha Basu and Karan Singh Grover celebrate Christmas with housemates (see pics)
As first contender Ali also got to choose his competitor and very smartly he named Sonali. Karishma, Upen and Dimpy felt shocked.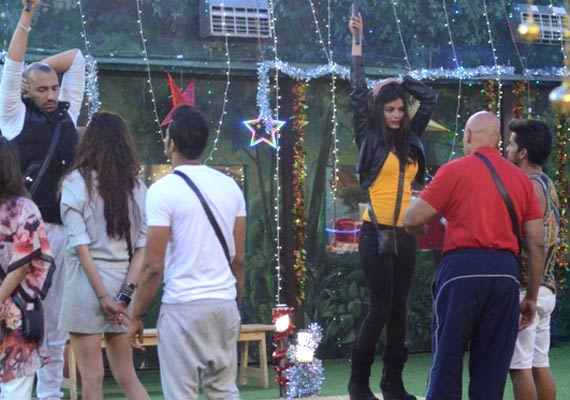 Ali and Sonali fought for captaincy in a task wherein they had to stand holding a flag with one hand for as long as possible.
Puneet, Pritam, Gautam and Dimpy supported Sonali but Upen and Karishma cheered for Ali.
Also read: Bigg Boss 8, Day 94: Gautam and Dimpy turn journalists, grill housemates (see pics)
Sonali asked Ali if he really wanted to be one and gave up the captaincy for him. Finally, after many weeks Ali once again became captain of the house.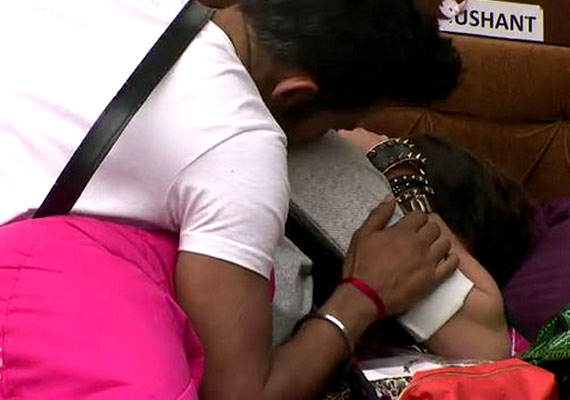 Throughout the day Karishma and Upen kept arguing about something or the other and eventually Karishma cried. Upen went to pacify her and apologised.
Bigg Boss asked ex-captain Sonali to name three housemates who according to their performance in previous luxury budget task was not good and as punishment they won't get to enjoy the luxury budget items. Sonali named Ali, Gautam and Karishma.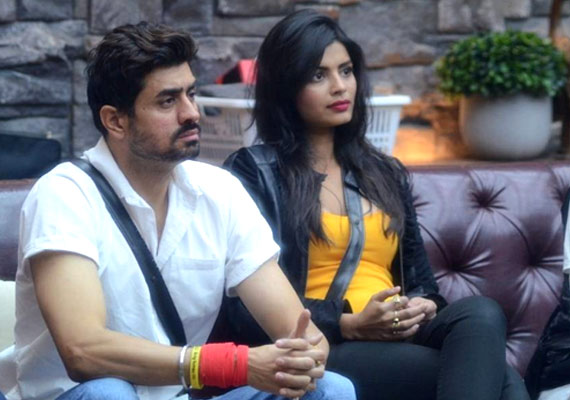 At night the housemates were seen having fun with Sonali. Ali claimed Sonali to be possessed by a ghost and showed all boys how her teeth are going black.
Everyone was scared as Sonali laughs off the matter but it was funny to see Puneet being scared the most.