Follow us on New Delhi: The Day 74 in BB house started with the hangover of the 'Museum Task'.
 
First thing in the morning Gautam decides that he isn't going to be on talking terms with Pritam. Even as formality he isn't interested in talking and will make sure all the mistakes happening around in his captaincy.
 
On Judgment Day Pritam is asked to nominate three names for immunity. After talking to everyone personally he decides on Karishma, Praneet and Dimpy.
Karishma because she played the task despite injury, Praneet because even in volatile situations he acts calmly and surprisingly Dimpy because he has still not able to understand and wish for her to be in game so he can spend more time with her.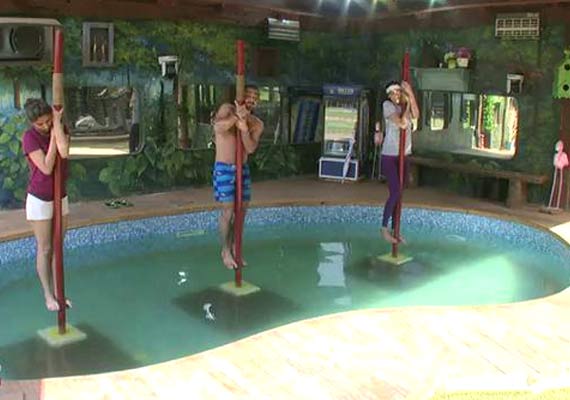 To win immunity all three were given a task in which they had to stand holding on to a pole in the swimming pole for as long as they could. Praneet was the first one to let go.
After standing for hours Dimpy slipped from the pole and Karishma won immunity from next week's nominations.
While the task was going on Sonali and Gautam had their own argument inside in which Sonali blamed Gautam to always highlight others' mistakes.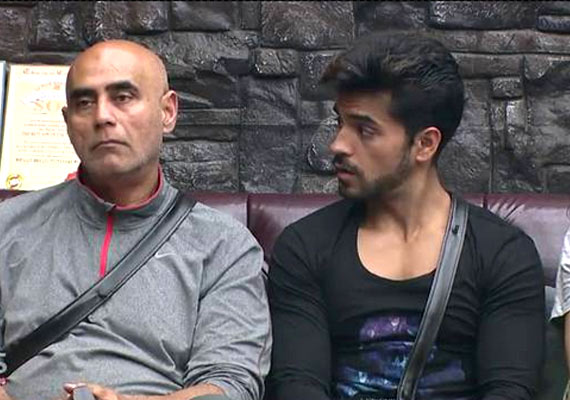 Pritam was then asked to name two housemates for punishment. He named Puneet and Gautam because both tried to pick a fight with him during the task provoking him to get physical with them.
As punishment Bigg Boss ordered both to do all the chores of the house until said not to.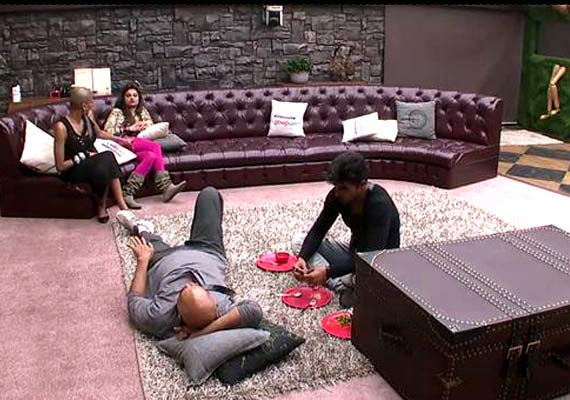 Few people like Diandra, Dimpy,Gautam and Puneet had a problem with Pritam's decision stating that punishment needs to be based on doing housework and his reason was personal. Puneet went on to crib about Pritam's ways of using cheap humor with girls which shows his true colors.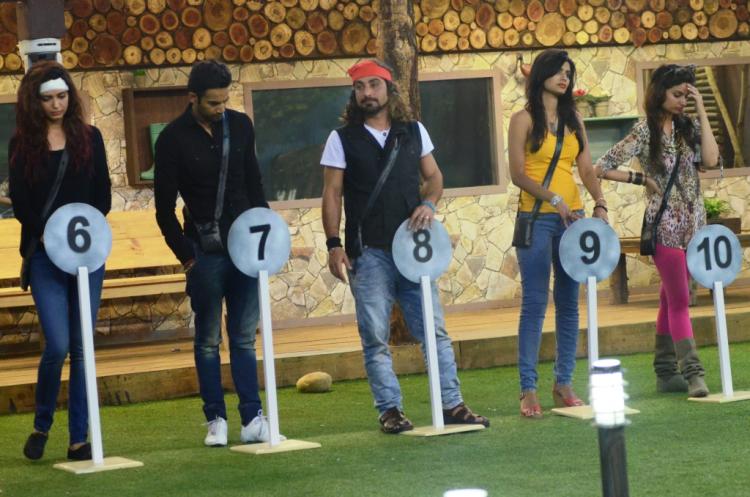 Housemates were asked to rank themselves on the basis of popularity with mutual consent. They had to then explain why they deserve the rank and why theyr'e better than their previous ranker.
Ali was ranked number 1 and Dimpy no.10. Sonali was the unhappy with her rank and she threw the rank board in frustration.
Seeing Ali considered being entertaining as a reward Bigg Boss lifted his ban from captaincy.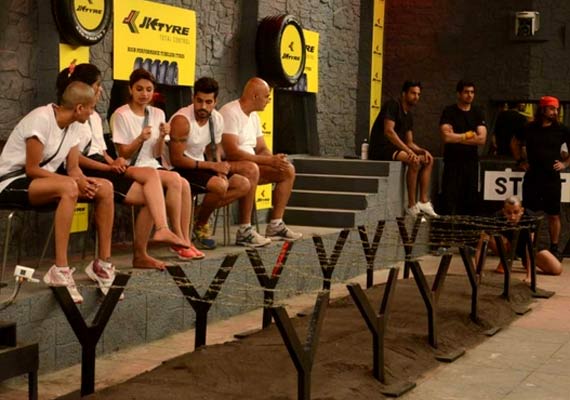 Housemates were given a chance to win pictures from home in an obstacle race task. Team A consisting of Pritam, Praneet, Ali, Upen and Karishma won the task by 1:13secs from Team B - Gautam, Dimpy, Sonali, Diandra and Puneet.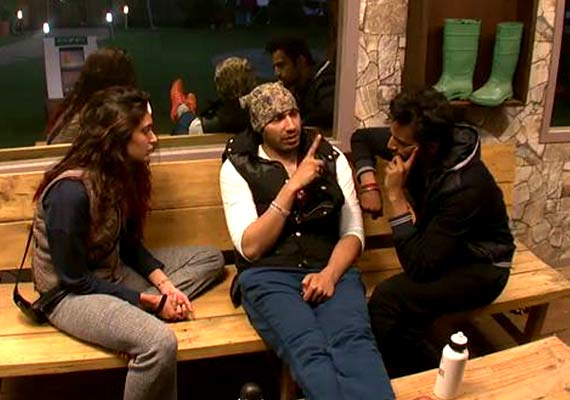 Ali advised Karishma to secure her captaincy and spend as much time as possible with Praneet and Pritam.
He even asked Upen to get close to Dimpy and get her on their side but Upen felt a bit hesitated.