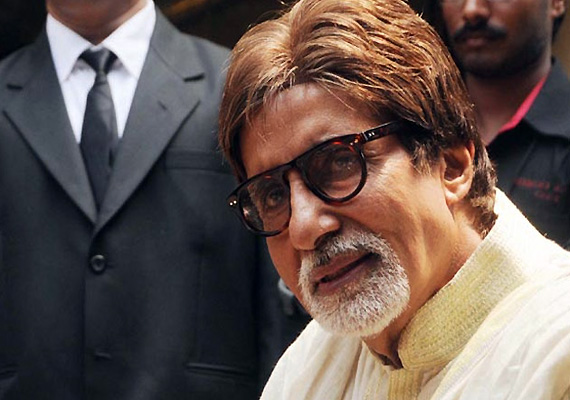 Mumbai, Feb 17: Megastar Amitabh Bachchan, who was to undergo a second surgery today, is still under observation.

"He was supposed to undergo second surgery as he had developed pain post the first surgery. However, there is no hassle as such...he is not critical but under observation," hospital sources said.

The 69-year-old actor revealed last night that he will have to undergo a second surgery.

"Some more tests... more unpronounceable medication...  and... another visit to the OT... operation theatre! Going to be a long stay. I refrain from giving greater details of my condition...in the West patient has the right to not disclose - even to family!!, Bachchan wrote on twitter last night.  He then went on to talk at length about his condition on his blog last night.

"The night started off with great apprehensions, what with the temperature of the fever going up - always a dangerous signal. But the mercury fell during the night...by the morning there was a freshness and hope of repair. Soon after wards though, the additional pain that has developed in the abdomen, apart from the surgical, kept doctors busy and going into a huddle," Bachchan wrote.

"Heavy dosages of even more antibiotics were pumped in, and to facilitate this operation they had to wheel me in to the OT again to put a 'central line', through an incision on the neck...Procedure over, tubes and tapes being attached," he added.

Bachchan had hoped to get a release from the hospital in 2-3 days but the pain and now the second surgery will keep him there for some more time, which has left his fans and family concerned.

"Family anxious to know if all went well... Abhishek assures them, and tucked into bed, pillows all around, tired and tired, shut eyes.

"There are more doctors now being called in for consultation, for second opinion...they do not differ in the analysis of the earlier doctors... so treatment remains, pain remains," Bachchan wrote.

On February 11, the actor underwent an abdominal surgery at Seven Hills hospital in Andheri in suburban Mumbai.