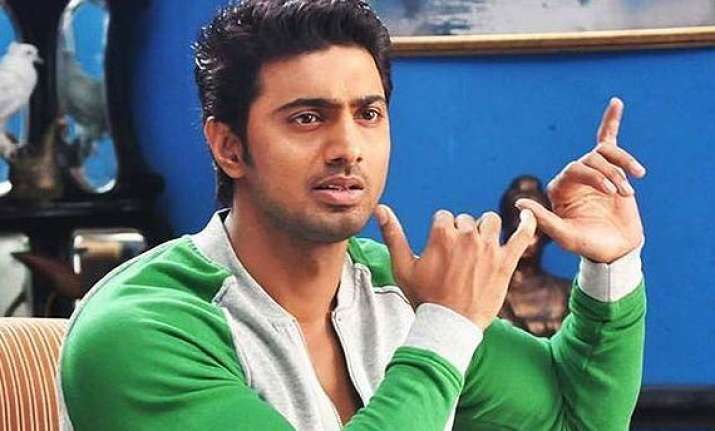 Kolkata: Facing widespread condemnation for likening Lok Sabha poll frenzy surrounding him to "being raped", Bengali movie star and Trinamool Congress candidate Dev Monday apologised for his comments.
"I m new in politics. My heart is clean. No offence meant 2 any1. I respect Maa, sis al women n brothers. Dint mean 2 hurt any1. SINCERE SORRY," tweeted Dev who is contesting on a Trinamool Congress ticket from Ghatal in West Midnapore district of West Bengal.
Talking to Bengali tabloid Ebela, the actor-turned-politician said: "Eighty percent of the media is now focusing on Ghatal. Dev contesting from Ghatal has become a hot topic. It is nice that a place like Ghatal has also become popular."
Asked if he was enjoying the moment, Dev was quoted as saying: "Enjoy ... it's just like being raped, either you can enjoy or can shout."
Political parties have condemned the "outrageous" comments and are even mulling lodging a complaint with the Election Commission.
If Communist Party of India-Marxist leader Sujon Chakraborty and state Bharatiya Janata Party president Rahul Sinha called for the cancellation of his candidature, Congress' O.P. Mishra demanded penal action, demanding the administration take immediate action.
State Congress president Adhir Ranjan Chowdhury too slammed Dev for his comments and accused Trinamool supremo Mamata Banerjee of fielding celebrities as candidates to defraud people.
"His (Dev) comments are indicative of his insensitivity and is highly condemnable... the move to nominate celebrities shows the immaturity and insensitivity of the Trinamool chief," Chowdhury said reacting to the incident.