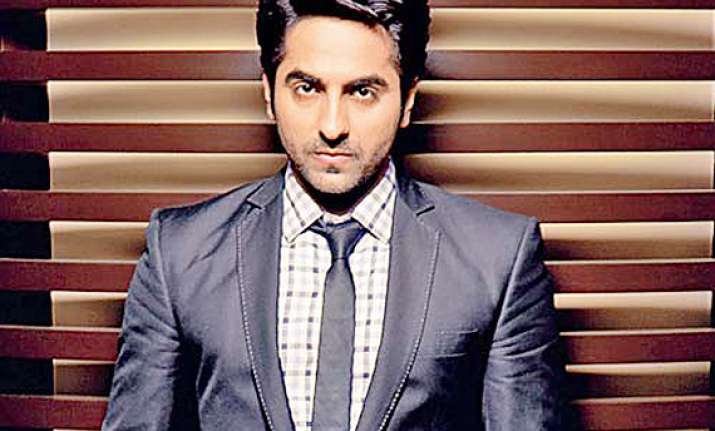 Ayushmann Khurrana, the emerging star of Bollywood has recently become father of second child.
The VJ-turned-anchor-turned-actor-turned-singer, Ayushmann and his wife Tahira gave birth to a baby girl in their hometown in Chandigarh and while the fans are happy over the news, it seems Ayushmann is pretty too much excited.
In the latest twitter tiff, Ayushmann got indulged in a slight verbal spat with a fan on Twitter but later realized the mistake and even apologized humbly.
The fan posted that since Rannvijay has got married and Ayushmann has become father to a second daughter, now the popular youth channel would 'sink'.
To this, the actor reacted quite strongly and reverted by saying, "Exactly the way your dad's company sank when you were born." Though in the next tweet, when the fan cleared that her words were being mistook by him, Ayushmann ran onto the safer side and said 'sorry.'
Well, we would say indeed a nice gesture by Ayushmann. One should never escape apologizing when needed and celebs should take a bit more precaution!
See the whole conversation below…