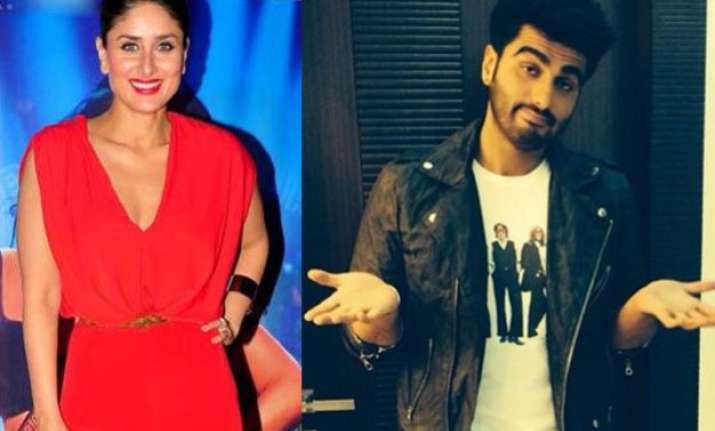 New Delhi: Kareena Kapoor and Arjun Kapoor are out to challenge gender related society norms with their upcoming movie 'Ki and Ka'.
In the trailer, we saw Arjun wearing manglasutra, doing house-hold chores, supporting Kareena and all that that an ideal wife would do.
But, it seems Arjun believes in real-life action. The 'Gunday' star spilled hotness at a recently held award function by walking the Red Carpet in high heels. Looking dapper in black suit, Arjun carried the look like a pro.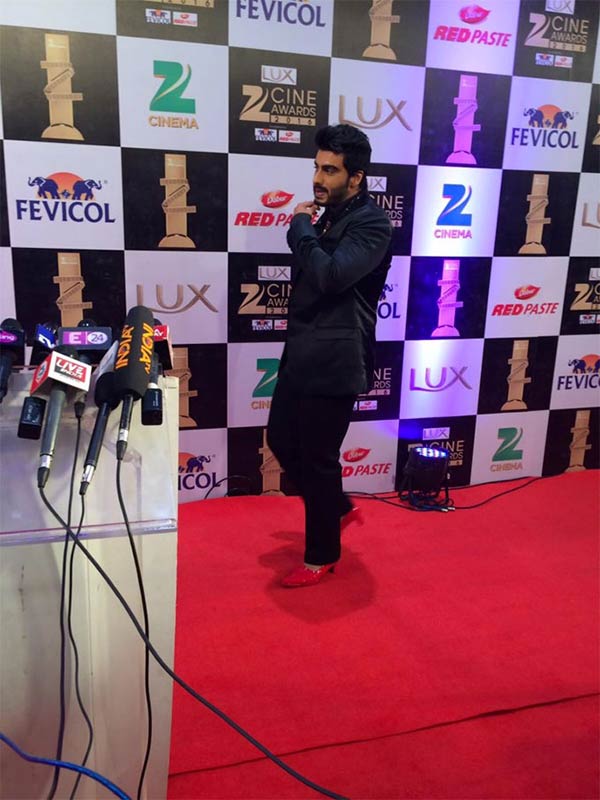 Before this, Arjun was spotted wearing high heels, which he did in order to get people excited for Ki & Ka's first song release – aptly titled High Heels.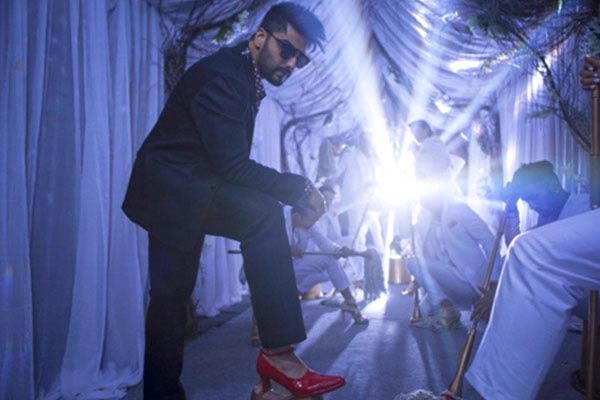 Though, nobody was expecting Arjun walking to the award function like this. He is such committed to his work.
A short clip even shows him dancing in high heels on stage with Ranveer Singh. See here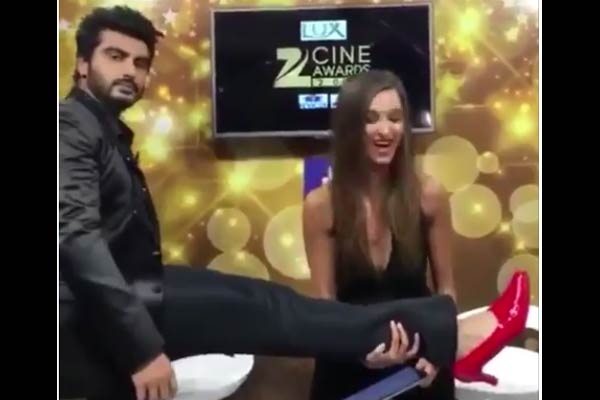 The R. Balki directorial features Kapoors in reverse roles. Kareena is playing a career-oriented woman while Arjun is portraying the house-husband. The movie comes with a sterling tagline - Istriling, Pulling, Same thing!
What you think about Arjun Kapoor's out of box promotions?