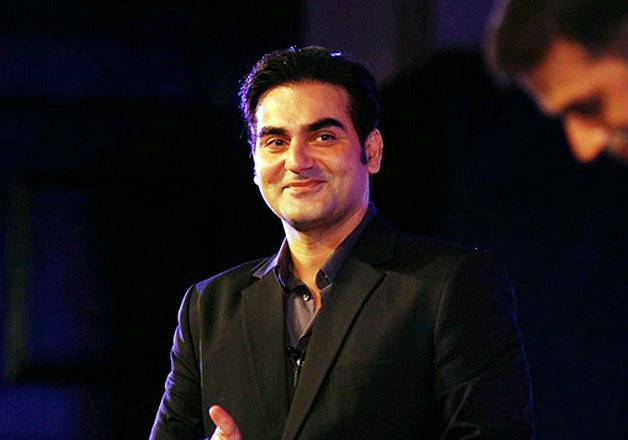 New Delhi: Actor-filmmaker Arbaaz Khan said he may or may not return to the director's chair for "Dabangg 3?.
The producer had earlier taken to Twitter to announce he would direct "Dabangg 3? but clarified today that he is open to the idea of handing over the directorial duties to a capable person.
"I did say that doing all three jobs can get a little hectic. If there is any one job which can take the load off me will be direction. But I have to be confident enough to hand over "Dabangg 3? to some other director. If I feel I am confident about doing it without pressure I will do it myself," Arbaaz told PTI here.
"Otherwise, I will probably hand over the reins to someone else. It was always said as an option not as a definite statement that I will not direct it. That's why I had to clarify. It is open right now as well. I am not hell bent on directing the film because I know it is a tough task," Arbaaz said.
Arbaaz made his directorial debut with 2013 hit film "Dabangg 2?, which he also produced and acted in.
The actor said handling three profiles on the film was difficult.
"I did feel the pressure (in 'Dabangg 2'). I did not have any health issue but when you are doing so much there is a lot of stress. So that stress has to be avoided. There is too much on 'Dabangg 3'. If there's another film that I was to direct and not act, it would be easier," he said.
Arbaaz, who has produced Sonam Kapoor-starrer "Dolly Ki Doli besides the "Dabangg" franchise, wants to keep making mainstream commercial films for some time before venturing into niche cinema.
"I want to do wholesome entertainers, mainstream films. I am, right now, not ready to do very niche kind of films. I want to do films which look like they have a larger audience and would appeal to many more people. In that aspect, I would constantly try to seek subjects, stories or characters that I feel have a larger response. I might go right on that or wrong," Arbaaz said.
The filmmaker was in the city with wife Malaika Arora Khan to launch Ariel's 'His & Her' pack and join 'Share the Load Movement'.