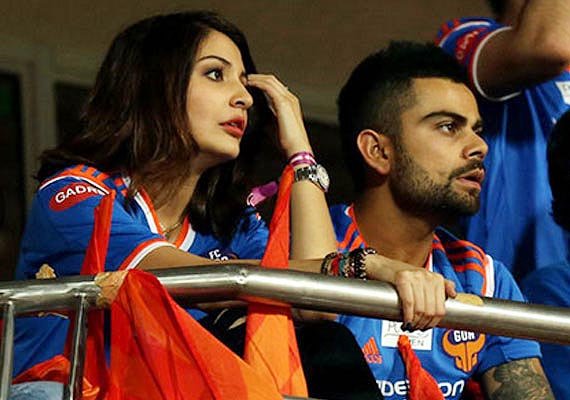 New Delhi: Anushka-Virat budding romance has got little evident something to be added to it.
And this time, the couple has not tried to hide themselves from the papparazzi, instead they have come out in open together.
Well, both Anuhska and Virat have been spotted enjoying the FC Pune City vs FC Goa match in Pune together.
Bollywood actress Anushka Sharma was recently spotted with Indian cricketer Virat Kohli during the FC Pune City vs FC Goa match in Pune.. Though there has been no confirmation on the status of their relationship yet.
This is the first time the two were officially spotted together, previously the couple has always steered clear of the cameras.
Anushka Sharma, who will be seen next with Aamir Khan in 'PK', even recently dodged questions about her relation with the Indian cricketer at the PK music launch.