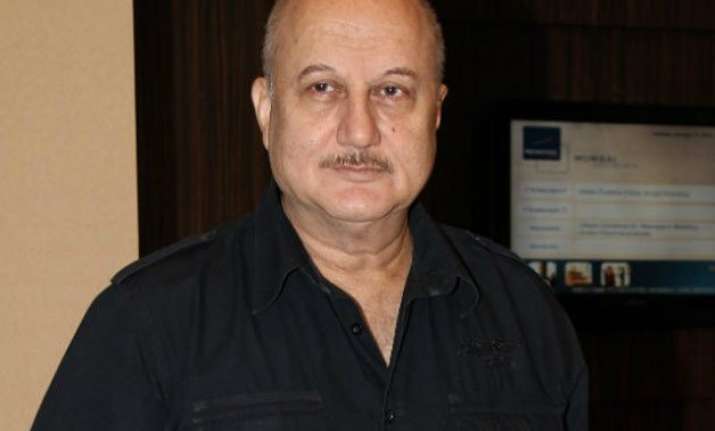 Chandigarh: Veteran actor Anupam Kher said that the Film and Television Institute of India (FTII) needs a "much qualified" person at the helm of affairs and also supported the idea of turning the government institute into an autonomous body.
Gajendra Chauhan, best known for playing Yudhisthira on TV epic Mahabharata, took over as the chairman of the Pune-based institute's governing council last month. His appointment was heavily criticised by current and former students of the institute.
FTII students have boycotted classes and abandoned academic work in protest against the appointment of Mr Chauhan, who they allege lacks "stature and vision" to head the institution.
"I personally feel that FTII represents a certain art form. It does certainly need a person having a great body of work which means he is supposed to know world cinema, he is supposed to know the present state of cinema like editing. But certainly FTII needs somebody who is much more qualified than whatever Ganjendraji's qualifications are coming across," he said.
"I certainly do not think Gajendraji is qualified as a producer, director or actor," 60-year old actor said.
Of making the government institution, an autonomous body, Mr Kher said, "It should be autonomous certainly."
He also advised protesting students to attend their classes. "I feel students who are on strike, should go back, make movies, attend classes because the Chairman is not directly involved in day-to-day functioning of FTII," he said.