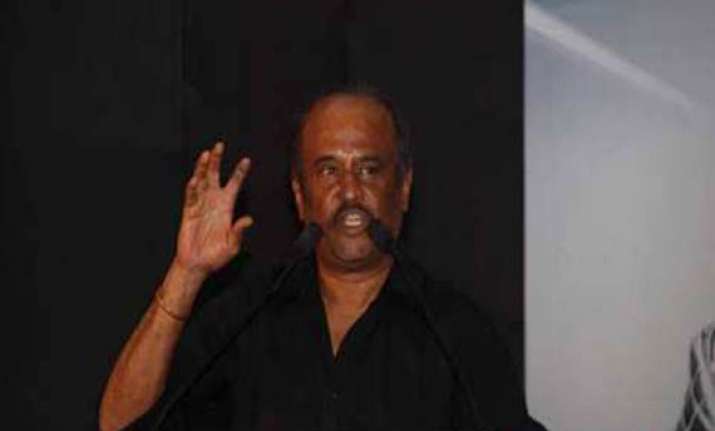 Chennai, Aug 23:  Describing the anti-graft movement by Gandhian Anna Hazare as a "bloodless revolution", Tamil superstar Rajinikanth today extended his "whole-hearted support" to it and said corruption is a dreaded disease that needs to be weeded out.
"I am very happy that we have a very able and dedicated leader in Anna Hazare to lead us in this fight against corruption.
This kind of peaceful movement is possible only in India which is the birthplace of Satyagraha,"he said.  In a statement to India Against Corruption, which is spearheading the campaign for a strong Jan Lokpal Bill, Rajinikanth said he whole-heartedly supported the demand to get the Bill passed in Parliament.
"I congratulate all the Indians who have lent their support to this bloodless revolution. I am very proud to be an Indian," the 61-year-old actor, who has a huge fan following, said.
There could be no doubt that corruption is a dreaded disease and needed to be weeded out from society, said Rajinikant, who is recuperating from kidney-related ailment after undergoing treatment in a Singapore hospital last month.  PTI