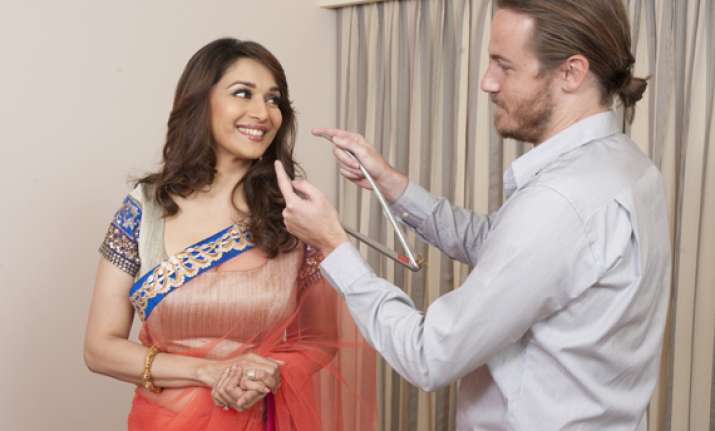 Mumbai, Jan 5: Dhak Dhak girl of yesteryears Madhuri Dixit has been named as the next Bollywood star to have her wax statue at Madame Tussauds London.

Madhuri Dixit has already given a sitting to the Madame Tussauds' sculptors in Mumbai and is expected to unveil her likeness in London in March, says a report.


To ensure total authenticity, Madhuri will be closely involved in the creation process, collaborating with the team to agree the pose and even donating a Manish Malhotra sari for her figure to wear.

Her hair will flow loosely over her shoulders, styled to show off her long tresses to full effect.

An official statement from Madame Tussauds London said: "The decision to include Madhuri is set to delight Bollywood fans around the world as we are constantly inundated with requests to feature Madhuri.


"Her figure will make a stunning new addition to our Bollywood area which continues to grow in popularity every year."

Madhuri Dixit said: "I am very happy that I was chosen...somewhere it is a recognition of your art, of what you stand for, and kind of a reward for all the work that you have put in."


Madhuri's wax figure will cost £150,000.

Madhuri will personally unveil the statue in March.