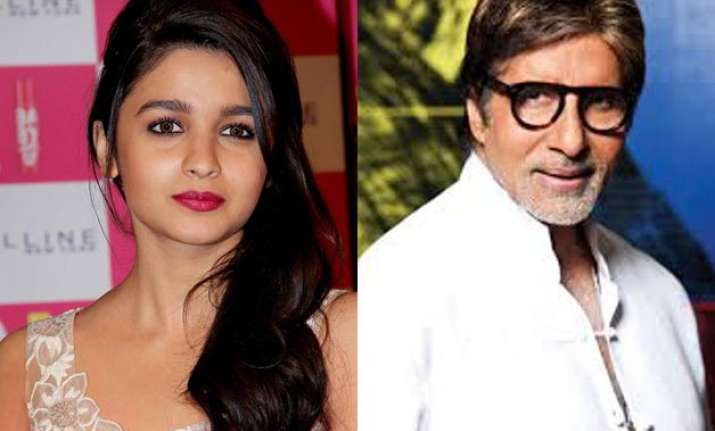 Mumbai: Megastar Amitabh Bachchan says he would like to be a student of the four-films-old actress Alia Bhatt.
The "Student of the Year" actress had said that if given the opportunity, she would "love" to be a dance or an acting teacher.
On reading the story that was shared on the micro-blogging site Twitter, Amitabh replied saying: "... and I your humble student!"
Alia was quick to respond. She tweeted: "@SrBachchan says the man who's an institution himself!"
Alia Bhatt is gearing up for her next release 'Shaandaar' which hits theatres on 22nd October this year. In the movie directed by the 'Queen' director Alia will be seen opposite actor Shahid Kapoor.