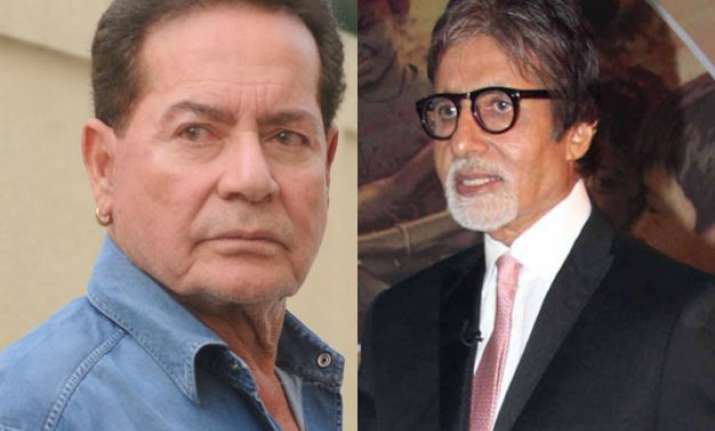 New Delhi: Renowned writer Salim Khan has lashed out at megastar Amitabh Bachchan in a radio interview of a media group, suggest reports. The news piece also asserts that since the content is extremely frank and candid, it will be edited.
If the above lines have come as a shocker to you, read on to be more jolted.
As it turns out, Salman Khan's father is miffed with Big B for his indifference towards his family. If not downrightly rude, Salim claims that Amitabh has always ignored his family when it comes to keeping in touch. It has also troubled Salim over the decades over Big B's inefficiency to invite the 'Khan'daan to many social evenings hosted at the Bachchan bungalow, Jalsa.
It must not be forgotten that Amitabh Bachchan has time and again said that he is indebted to the writer duo Javed-Salim (Javed as in Javed Akhtar) for penning stories for his milestone hits.
However, the scars in Salim's heart run deep. In 1991, Khan had written 'Akayla' which was directed by Ramesh Sippy and starred Big B. Following this, Salim wanted to cast Amitabh in one of his rom-com movies but the latter refused politely. The movie was announced with much fanfare, but it died quietly.
While Amitabh has shared screen space with Salim's son Salman quite a number of times, he is still not in good books of the screenwriter.