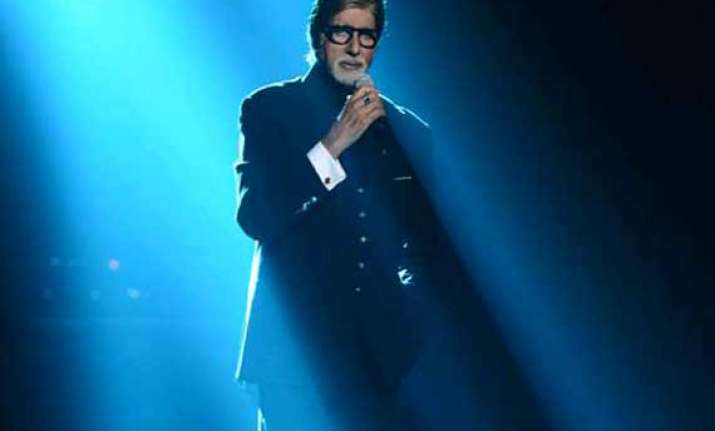 Mumbai: Launching the festival here today along with the brand ambassador Vidya Balan, the Minister for Innovation, Tourism and Major Events, and Employment and Trade Louise Asher?said, "Films will be shown in 20 languages and we will have five free screenings at Federation Square.
"Victorians and all visitors to Melbourne are in for a treat of Indian films this year, she said. We have a stellar international guest list starring Bollywood screen legend Amitabh Bachchan who will open the festival on May 1."
"It will be an honour to have Bachchan here, just a year after he opened the Cannes Film Festival with his `The Great Gatsby` co-star Leonardo DiCaprio," Asher added.
Other guests include Konkona Sen Sharma, Vijay Krishna Acharya, Rakeysh Omprakash Mehra, Shaan Shahid, Hassan Waqas Rana and Suhasini Maniratnam.
Asher said that this year`s festival would see the return of Festival favourites, such as the interactive master classes, Western Union Short Film competition and the Telstra Bollywood Dance Competition, to be judged by actress
Malaika Arora
Khan.
"In response to community feedback, the festival has also added to the program an exciting new section called New Voices, which will feature six films from first time filmmakers," Asher said.
The minister thanked Balan for coming to Melbourne to help launching the?festival program.
"Balan is a great friend of Victoria, and known for her roles portraying strong female protagonists. She launched the 2012 and 2013 Festivals and it is an honour and a pleasure to have balan?back this year.
"The Indian Film Festival of Melbourne brings prominent Indian filmmakers and screen professionals to Melbourne, helps promote Victoria as an international screen production destination, and provides opportunities to develop Victorian and Indian screen partnerships," Asher said.
IFFM Festival director, Mitu Bhowmick Lange said the 2014 IFFM would be the most exciting and ambitious festival yet.
"We could not have asked for a better chief guest than the patriarch of Indian cinema and one of the most iconic Indians of all times, Amitabh Bachchan to open the festival on May 1," Bhowmick Lange said.
"The inaugural IFFM Awards takes the festival to a new level and we are all very excited to see who the winners will be. I hope you will all join in with your friends and family to celebrate the magic of cinema!" Bhowmick Lange added.
Bhowmick Lange said Bachchan will be presented an international award by the Victorian government and he will also give a scholarship to an Indian student named after him by the la Trobe university.
On the sidelines of the festival, Balan presented a saree to the Australian minister as well.