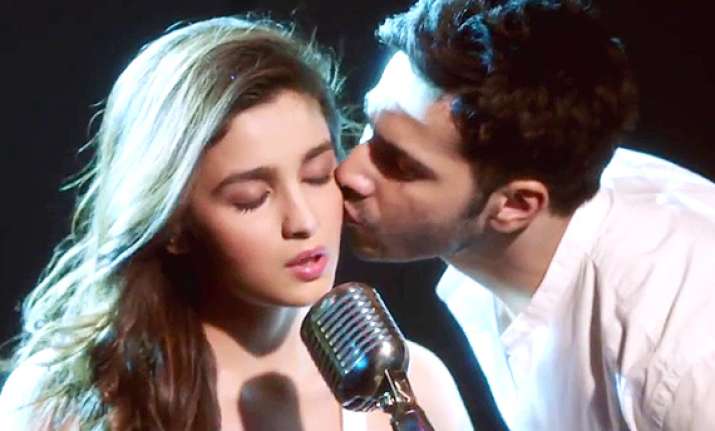 New Delhi: Samjhawan Unplugged is out in Alia Bhatt's voice and what a soulful instinct has the pretty actress provided to the song.
Originally sung by Rahat Fateh Ali Khan, Samjhawan here, is nothing but a concoction of everything downy, mellifluous, and overwhelming and definitely heart rendering.
Samjhawan Unplugged tests Alia Bhatt's singing prowess at every tune and no doubt the lady has overpowered with her deep singing skills.
Being visually stunning is another very ecstatic feature of the song as it starts with both Humpty and Kavya staring each other intensely in bed and then they progresses to a few cozy moves. Singing alone in dark is Alia, pierced with some of the emotional scenes from the film.
The video is emotional, romantic, soulful and gripping. As you go delved in the song, you'll feel mesmerized by both the music and the voice and the interesting shots from the film just make it more visual pleasing.
Revamped by Sharib and Toshi for the film, Samjhawan has been sung by Arijit Singh and Shreya Goshal in Humpty Sharma Ki Dulhania.
Samjhawan Unplugged seems real, relatable and connectable. For all those who are in love and feeling the pain of separation, the song is the musical dictionary.
Feel the depth of love with Samjhawan Unplugged in Alia Bhatt's voice from Humpty Sharma Ki Dulhania here…     
Alia appears mesmerizing with the creation in her own way, sans any efforts of copying someone or fear of singing it correctly. Even if the song has minor glitches in terms of 'sur' et all; Samjhawan Unplugged comes straight to your soul, pierces you with all the emotions and sticks with your wit for long.
For a person who is looking for something soothing and meaningful, Alia Bhatt's Samjhawan Unplugged drives you through your essence, making you face your inner emotional self.
The song dictates a myriad of emotions in its every single beat, shapes a few sentiments and transports you in your world of defined love and passion.