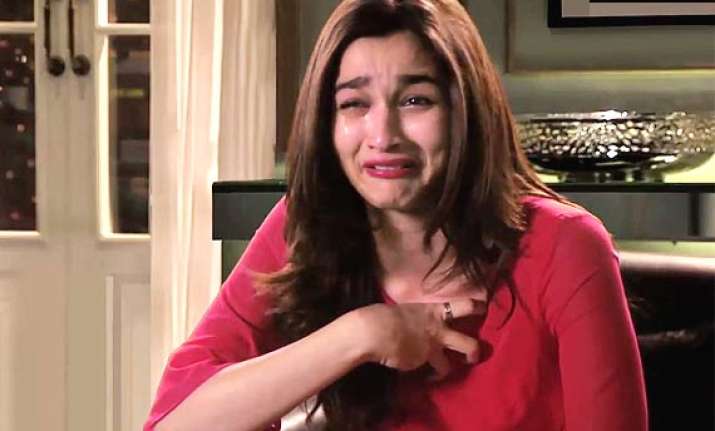 New Delhi: Alia Bhatt can be finally seen taking stance on the butt of jokes created around her tiny IQ level. In the latest video, the actress has collaborated with All India Bakchod and come out with a hilarious video cum documentary showing how crucial it was for the lady to turn intellectual.
And supporting her in this great act are
Karan Johar
,
Arjun Kapoor
and
Parineeti Chopra
along with dad Mahesh Bhatt, mummy Soni Razdan and many more.
The amusing YouTube video starts showing how heartbroken did Alia feel when people started bullying her and even her friends and family couldn't stop making fun of her silliness. And then finally, the day arrived when the pretty lady decided to shut all the criticizers by joining a gym named Dumb Belle.
Her trainer puts her into stiff tasks and mind games, from letting her learn things reciting them as songs to threatening to burn her favourite top if she fails to answer the query correctly. And when the Day of Judgment arrives, Alia once again goes to Karan Johar's Koffee With Karan to prove to the world that she is no more 'dumb.'
In the show, as opposite to everybody's expectations, the star performs incredibly well and puts the rest of the world in utter shock with her perfectly correct answers of even the most terribly difficult question.
But, hold on! The actress once again does something that ultimately makes everyone laugh uncontrollably.
Know what is it that mirrors Alia Bhatt truly by watching this hilarious video here…     
The video definitely makes us praise the sportsman spirit of the entire cast and crew behind the concept. And the little lady Alia deserves all the appreciations and accolades for being so visibly great with such a funny video.
Kudos to the entire team!