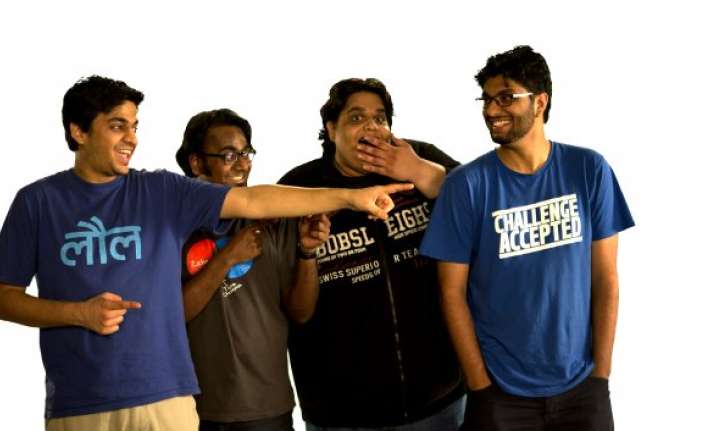 New Delhi: The famous and equally infamous comedy group All India Bakchod, abbreviated for AIB; who were restricted to viral YouTube videos have taken a step forward to keep their fans entertained. AIB has teamed up with Hotstar for a news comedy show, a first of its kind in India.
Titled, 'On AIR with AIB', the show is being seen as India's answer to John Oliver's 'Last Week Tonight'. The news comedy show whose promos were released a few weeks ago, talks about recent news events with a tinge of comedy in it.
The first episode aired on Hotstar yesterday in both English and Hindi. While Rohan Joshi and Ashish Shakya hosted the English one, Tanmay Bhat co-hosted the Hindi episode with Gursimran Khamba.
Almost a minute into the show you realise why they have such a huge fan following. An AIB classic, they start by making fun of the platform Hotstar. Named, 'Why Be Good' in English and 'Zaban Sambhaal Ke' in Hindi, the comedians discuss corruption.
They speak about Vyapam scam, the life threat that whistleblowers face, and how authorities turn a deaf ear to pleads of the citizens. What makes this show unique is its humour.
You would have never heard a news anchor say, "Taking away anonymity from the whistleblowers is like taking away Maachis from Chandrachur Singh"; something which Roshan Joshi says.
A bunch of 20's something, as AIB calls themselves asks questions which deserve attention. Only time will decide how this new concept is welcomed by Indians, but the AIB boys are worthy of applause for trying something out-of-the box.