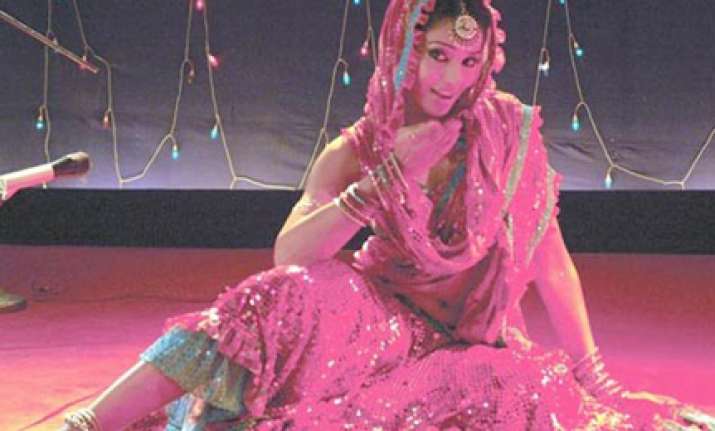 Vishal Bhardwaj, who brought 'Macbeth' and 'Othello' to Indian cinema screens, may be busy with his next project with Priyanka Chopra but the director hopes to make another film based on Shakespeare's plays to complete his trilogy on the Bard.
"It will come because I have to complete my trilogy on Shakespeare but not in the near future," Bhardwaj told PTI adding that he is yet to decide upon a specific play.
The filmmaker, who began his journey in the film industry as a music composer with Gulzar's 'Machis' in 1996, first adapted 'Macbeth' for 'Maqbool'.
Starring Irrfan Khan, Tabu and Naseeruddin Shah, the film is considered one of the finest works by Bhardwaj. He again revisited Shakespeare's 'Othello' for 'Omkara'.
The film, which had Bollywood stars like Ajay Devgan, Saif Ali Khan and Kareena Kapoor in key roles, garnered Bhardwaj critical acclaim and established him as an 'out-of-the-box' filmmaker in the industry.
And now that the filmmaker has tasted box-office success with 'Kaminey', a story about Mumbai's murky underworld, he is looking forward to work with other big names in the industry.
Bhardwaj has already finalised Priyanka Chopra, who had a small but significant role in 'Kaminey', for his next project.
When asked whether Hrithik Roshan was also a part of the film, he said, "The talks are still going on but nothing has been finalised. Priyanka is finalised but not Hrithik."
He refused to divulge details about Priyanka's role in the film but reports suggest that she will be donning seven characters on the lines of 'What's Your Rashee?'.
Despite his box-office success with 'Kaminey', the director says he is under no pressure to compromise with his creativity and style for money
"As long as I am getting money to make my films, run my kitchen and have a drink at night, I have no pressure," he said.
The director also denied that commercial consideration had forced him to reach out to Bollywood stars for his films.
"I have always roped in big stars. I never shied away from roping them in my films because they help you to reach out to the people and stars are also good actors. Shah Rukh is a great actor, Hrithik is fabulous and so is Saif and Shahid is so brilliant.
"If public comes only to see their faces why not get them and tell your story through them," he said.
Bhardwaj, who got his first break in Gulzar's movie, compares the veteran lyricist-director-scriptwriter to "a giant tree".
Gulzar calls Bhardwaj his own extension and the filmmaker says he takes the compliment as a huge honour.
"This is true that I am a part of him (Gulzar) and I feel pampered and honoured when he says that. He is a giant tree and I am only a small branch of it," Bhardwaj, who was in the capital to participate in the 11th Osian's film festival said.
The filmmaker, who started his directorial journey with children's film 'Makdee' in 2002, has since made critically acclaimed films like 'Maqbool', 'Blue Umbrella', 'Omkara' and 'Kaminey'. PTI