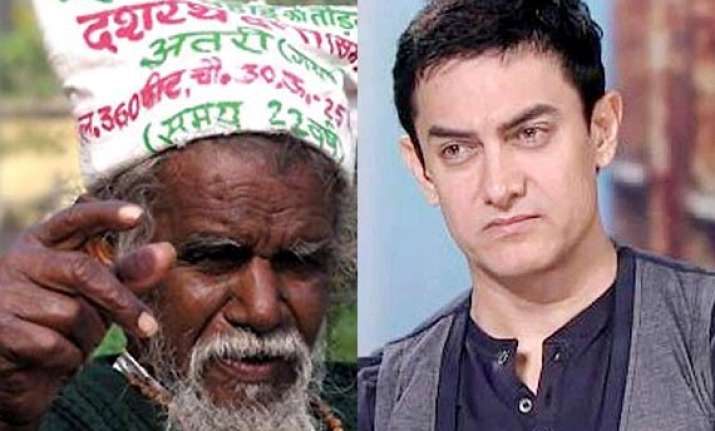 Patna: Bollywood actor Aamir Khan has disappointed the poverty-stricken family of Bihar's 'Mountain Man' Dasrath Manjhi, as neither did he provide financial help to them nor send his team to inquire about their requirements.
Dashrath Manjhi is known for single-handedly cutting through a hill to make a road.
His son Bhagirath is sad and pained after he failed to save his wife Basanti Devi, who died due to lack of medical care last month.