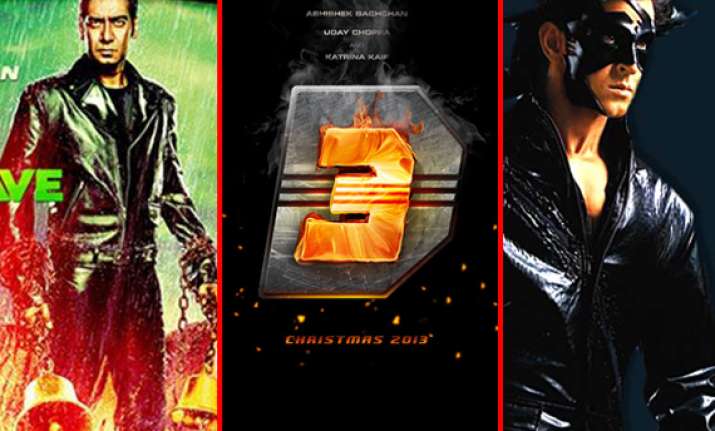 New Delhi, Dec 30: The year 2012 has seen numerous hits and in the coming year there is anticipation for more big hits  for the film Industry.
Here we present the names of flicks which are expected to gross good box office returns in 2013. Well, time will tell how many of those will make a mark. For now we give you an account of such flicks.
The year will begin with the release of small budget movies like "Table No. 21", featuring Rajeev Khandelwal and Tena Desae with Paresh Rawal in a negative role, while "Rajdhani Express", will mark the directorial debut of tennis ace Leander Peas.