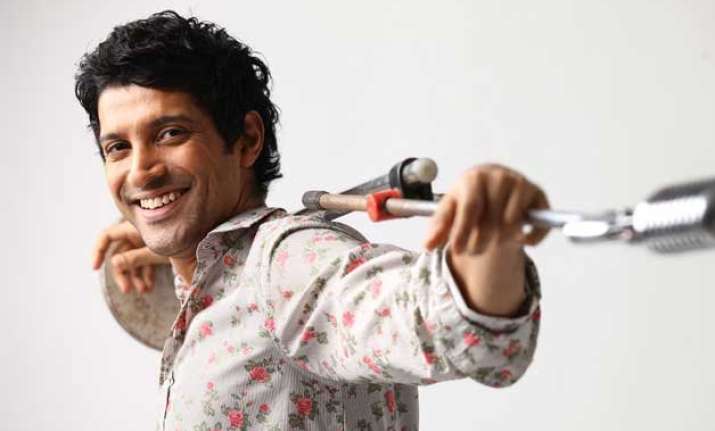 New Delhi: Writer, director, producer, actor, singer and what not – Farhan Akhtar is probably the only Bollywood personality to don all these hats and do so successfully. The high benchmarks this multi-talented star has set look almost insurmountable.
 
Known to be a wonderful human being, Farhan also runs a campaign called 'MARD' which stands for Men Against Rape & Discrimination. Through this social initiative, he is trying to make society a better place for women.
As this versatile star turns 42 today, we bring you 5 interesting facts about his life that you were probably unaware of:
1- Being a huge movie buff, Farhan has watched 'Sholay' more than 50 times and interestingly enough he doesn't find this film perfect, even though his father was one of the writers. He prefers 'Deewar' over 'Sholay'.
2- This super-successful man was actually dismissed from HR College in the second year of his graduation. Yep, he is not a graduate!
3- Farhan learned driving cars when he was 22 and riding a bike during the shoot of his film 'Karthik Calling Karthik'. 
4- The lead role played by Aamir Khan in 'Rang De Basanti' was first offered to Farhan, which he declined. He regrets his decision till today.
5- He has already made his debut in Hollywood films. He wrote the lyrics for the soundtrack of 'Bride and Prejudice'.