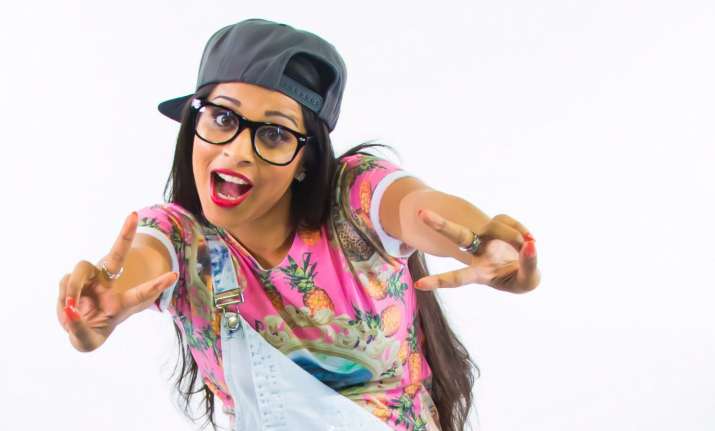 Indian origin Lilly Singh, who is a popular face of YouTube, is all set to come to India in April with her book tour known as"How To Be A Bawse". Lily, who is popularly known as Superwoman will be be touring Mumbai, Hyderabad and New Delhi on April 19, 20 and 21 respectively, fresh repoprts suggest.
Event management firm Event Special will be hosting Lilly on her tour to promote her first book "How To Be a Bawse: A Guide to Surviving Conquering Life" -- which is inspired by hilarious and honest stories from Lilly's own life experiences and achievements.
"I am so thrilled to write my first book and share, all in one place, what I've learned about achieving success and happiness. This journey has taught me to always pick yourself up, not allow anything to stand in your way and that the only secret to achieving your dreams is hard work," Lilly said, according to the statement.
She also announced the tour dates on Twitter through an engaging over six-minute long video.
Event Speciale Managing Director and tour promoter Francis Coelho said: "The tour aspires to inspire the youth to be an achiever. From beginning to end, the tour is going to weave a personalized storyline."
The whirlwind tour also includes dates in the US, Canada, South East Asia, Dubai, Australia, New Zealand, Trinidad & Tobago and Britain.
Lilly started making videos to help her fight depression, and is now one of the highest paid YouTube stars. She has appeared in videos with Michelle Obama, James Franco and Priyanka Chopra. 
She has appeared in films like "Ice Age: Collision Course" and "Bad Moms". Lilly even made a film "A Trip To Unicorn Island" -- which her journey in planning and executing her tour from a behind-the-scenes perspective, and came out with her own signature lipstick called BAWSE with Smashbox.
(With IANS Inputs)