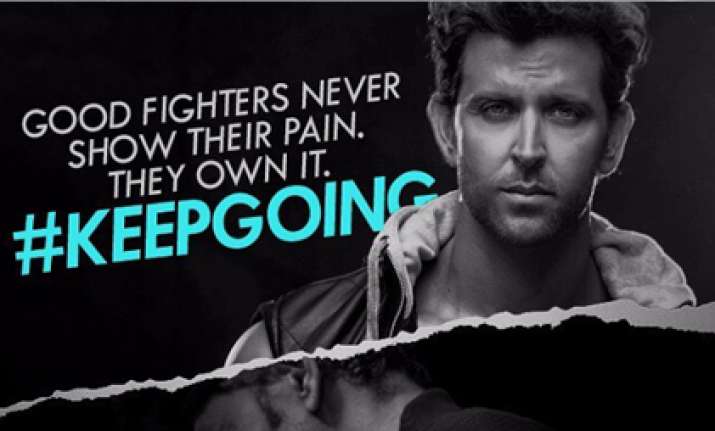 Somethings you can do and somethings you can't do but you need to keep going this was the message which actor Hrithik Roshan recently gave though a video on his Instagram.
The actor has now a come up with a scintillating video in which he can be seen showcasing his electrifying dance moves with youngsters. 
Hrithik shared a video of shooting of his clothing brand HRX on his Instagram in which he has performed some brilliant moves with a group of young lads, which is surely going to give you some goose bumps. 
Further, sharing a word of wisdom with his fans, Hrithik wrote on his Instagram, ''It's not working. You can't do it. It can't be done. Stop it, you're just hurting yourself. Some days, this is all that you will hear. What do you do on those days? Simple, just #KeepGoing. 
In an interaction, Hrithik who had earlier even dealt with a brain surgery in 2013 for the removal of a clot said, "It is my belief that there is always a way out if you just keep holding on and walk an extra mile. Never stop seeking and never stop believing that there is and will and can be a way out."