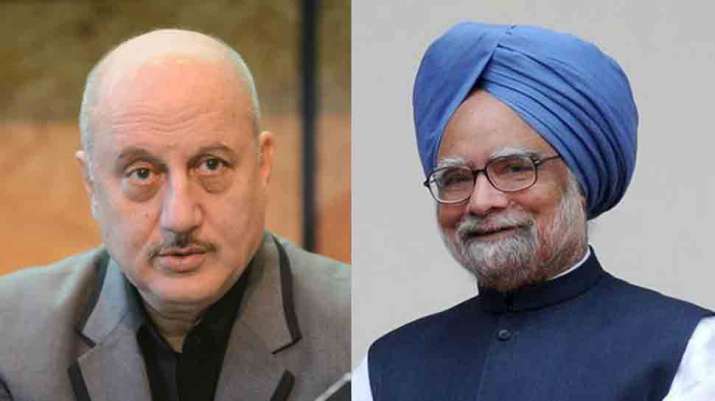 The Accidental Prime Minister has become one of the most controversial films of this year. From the time, the movie went on the floors, it started making headlines. The trailer of the film portrayed the former PM of India, Dr Manmohan Singh, played by Anupam Kher, as the leader who got entangled into family politics of the Congress. Now, Anupam Kher took to Instagram and shared a small video of how he transformed into the character of former Prime Minister Dr Manmohan Singh.
He captioned the video as: "Making of #DrManmohanSingh: This is a 20sec time lapse video of a two hour job done by my great make and wardrobe team. Thank you dearest Abhilasha for your brilliant costume design, #SurindrasNaturalHairTeam Bala, Pranay, Deepak, Rishi, Mangesh and Jaspreet. I couldn't have done this role without you. #TheAccidentalPrimeMinister #SwipeLeft @tapmofficial."
The film, even before its release, has grabbed a lot of eyeballs and faced criticism for the projection of its central character and for being timed to hit the screens before the 2019 general elections.
Anupam told IANS, "Look, when the audience is going to the theatre to watch a film, they are regular cine-goers and movie lovers. They are not entering the hall as a voter."
''But yes, when they come out, the film might linger in their mind. But then, cinema and politics cannot be separated, because they are a reflection of each other," he added.
The actor further said, "A filmmaker or an artiste really cannot figure out why people are voting for a political party. Some voters are loyalists; some are making a list of good and bad to choose a party and the government. How much can a film could contribute to that?"
''Having said that, I personally believe that when people go to vote for choosing a government, they do not decide anything based on the impact of a film," Kher added in his statement.
The movie is based on an eponymous book which was released during the 2014 elections when the political transformation happened and the nation voted the Bharatiya Janata Party government over the Congress-led UPA government. It is slated to release on January 11.