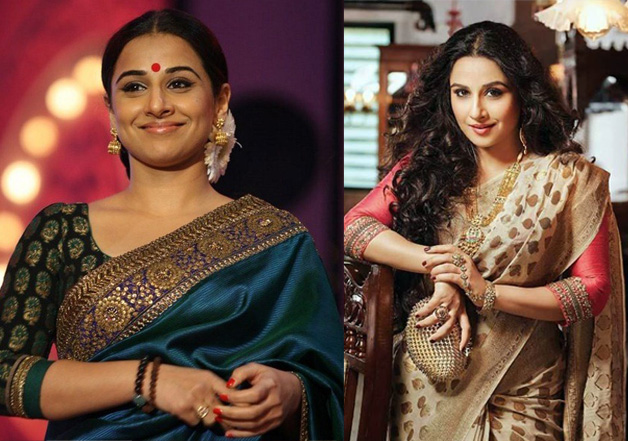 Bollywood actress Vidya Balan has been appointed as the brand ambassador for the Silk Mark Organisation of India by the Central Silk Board. The association gives certification to the goods that are made of pure silk based on its purity scale and compositions.
Vidya, reportedly, has been roped in for the task because of her love for silk ensembles and the fact that she has often raised concern for the weavers.
"Vidya has always been an advocate of traditional handlooms and has an enviable collection of silk saris and ensembles. In fact, she is mostly spotted dressed in silk saris and carries it off with elan. She has also voiced her concerns about the weavers and has done her bit to support them in their endeavours. So, the Central Silk Board thought she was the best bet for the role," a leading daily reported quoting a source.
The 38-year-old actress, who played Silk Smitha in 2011 release 'The Dirty Picture', is very excited about being the face of the organization.  
"The purpose of the Silk Mark label is to safeguard the interests of both the weaver and the consumer. This initiative will help us preserve our weaves," Balan was quoted as saying to a leading paper.
Interestingly, Vidya was also chosen as a brand ambassador of the ambitious Samajwadi Pension Yojana by the Uttar Pradesh Government on Friday. However, it landed her in controversy after opposition pointed fingers on the saree worn by Balan in the advertisement saying the green and red saree endorses the party.