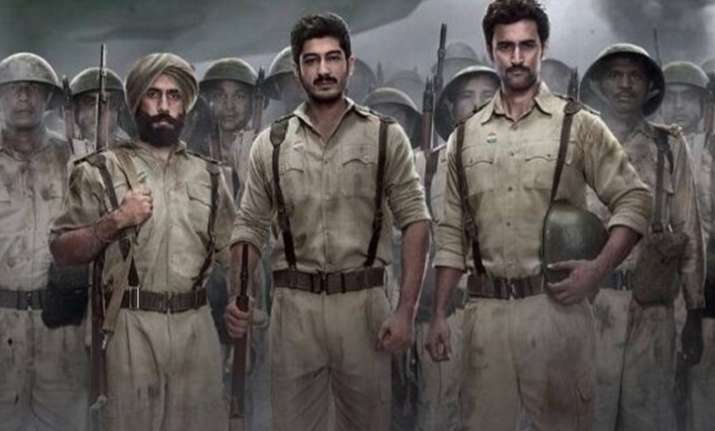 Tigmanshu Dhulia's directoral Raagdesh is all set to be premiered in Delhi exclusively for the outgoing President Pranab Mukherjee on Saturday. The film honours the heroes of the Indian National Army, who played a crucial role in bringing independence to the country. The film features Kunal Kapoor, Mohit Marwah and Amit Sadh in the lead roles. The story of the film revolves around the Red Fort Trial of three officers. The film is specially being screened for the President at Rashtrapati Bhawan. 
In an exclusive interview with India TV, the lead star cast Kunal Kapoor and Mohit Marwah shares some interesting details about the movie. The third lead, Amit Sadh was missing from the event owing to his work commitments in London. 
Also Read: Raag Desh team has surreal experience at Netaji's ancestral home
Kunal Kapoor speaks on the importance of playing Shah Nawaz Khan's role in his life. He says, "If anyone could have been in my place, this role would be as important to him as it is to me. This movie should hold importance for every Indian citizen. It is a significant yet lesser known  chapter of our independence movement. I've read the reports by British Intelligence and it says that one of the main reasons they granted freedom to India was the formation of the INA. They thought, when the soldiers are mutinying against them, they won't be able to control the country"
Also Read: Subhas Chandra Bose didn't die in air crash, was alive in 1947: French report
Mohit Marwah sheds light on how he prepared for their roles. He says, "The role we were offered is strikingly different from what we are in our real life. The director told us that when people see you on big screens, they should find that authenticity of period in your body language and appearance. We watched documentaries, read books about INA and consumed every piece of information about it. We even picked the old family pictures of our grandfather, as they belonged to the same era. We took cues from their body language and style." 
Also Read: Here's what Tigmanshu Dhulia said on playing Shah Rukh Khan's father in Anand L Rai's next
Kunal Kapoor reveals that while hunting for star cast for his film, Tigmanshu Dhulia was looking for faces which still have innocence on them. He feels that Dhulia found what he was searching in all three of the cast. As per his statement, Tigmanshu Dhulia spent one and a half year studying and researching on the subject. Fishing out the facts from the heaps of information has been a challenging task for the Director of Raagdesh. 
Tigmanshu Dhulia's Raagdesh is slated to release in theatres on 28th July. 
For more Bollywood updates, follow our Facebook page