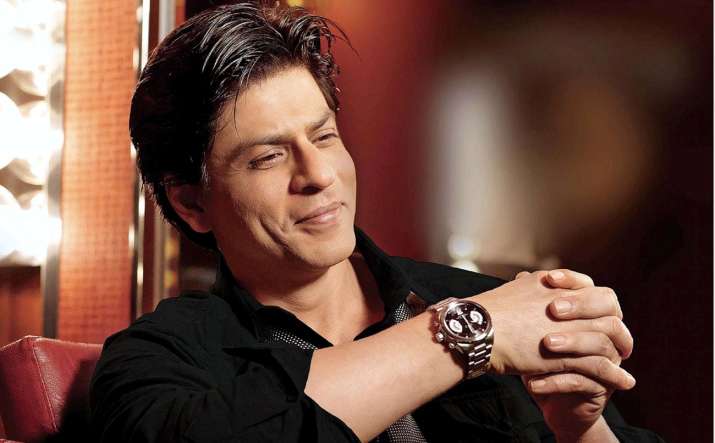 Journalist-turned-director-turned author Samar Khan recently launched a book named 'SRK 25 Years Of A Life' based on the journey of Bollywood superstar Shah Rukh Khan. The interesting news is the prologue of the book is penned by none other than SRK himself.
In the book, King Khan talked about his characters and revealed that Rahul, Raj, Mohan or Aryan had SRK's influence on them and each of the characters left some influence on the star himself. He further revealed that he ended up playing some characters because others didn't agree to play them.
He went on to write how his characters chose him and gave a direction to his life.
Shah Rukh thinks that characters pushed him forward in life.
"Now, too these characters continue to propel me forward with a force so surreal that I can hardly believe this is anything but a fantastic dream," he wrote.  
SRK has completed 25 years in the industry and he gave its credit to all the wonderful directors who thought him worthy of the character and had worked with him. SRK penned that it was not only his hard work that made his characters lively but great storytellers fuelled those characters with an intensity that has stood the test of time.
The book showcases the journey of SRK in Bollywood from directors' eye. Informing about the same, SRK said it was the only reason that piqued his interest as he was not the one who was giving interview about his own life.
At the end, the 51-year-old actor said that all the characters that he had played are blessings and the book is a reminder of it.
He wrote, "On a warm summer's afternoon, this book is a spirited reminder of the blessings I have received in the form of these fascinating characters. If you read closely, they tell a great deal of my own life as Shah Rukh Khan."
SRK will next be seen in Gauri Shinde directorial 'Dear Zindagi' alongside Alia Bhatt. The film is slated to release on November 23.