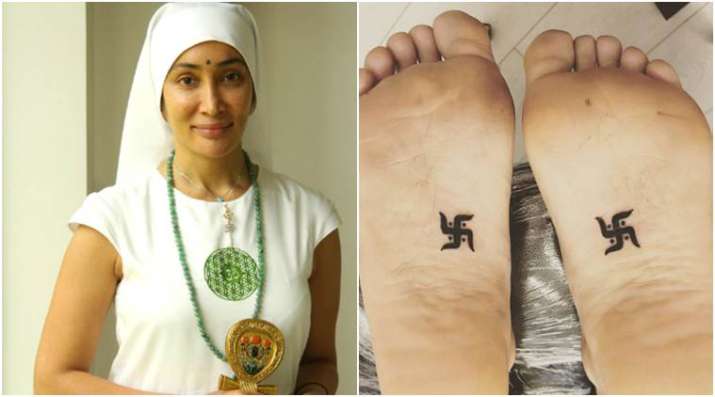 Former Bigg Boss contestant Sofia Hayet recently got swastika tattooed on her feet, which offended people's religious sentiments. Now, model-turned-nun has been charged with a police complaint for the same.
RTI activist Asad Patel filed the complaint against the actress at the Amboli police station in Jogeshwari on Wednesday.
Have a look at the copy of the complaint.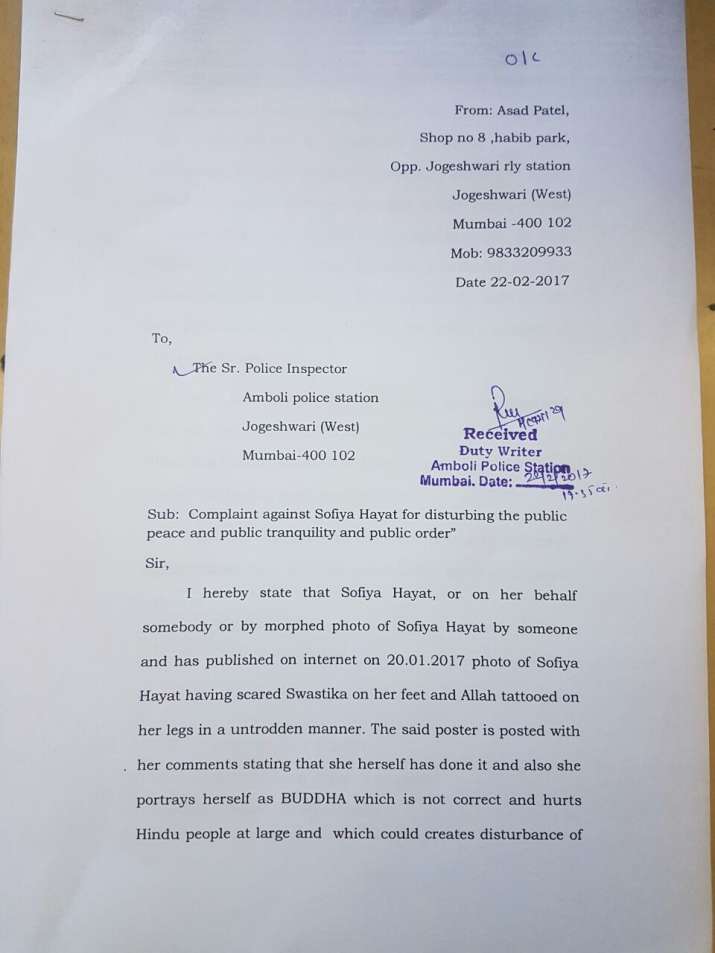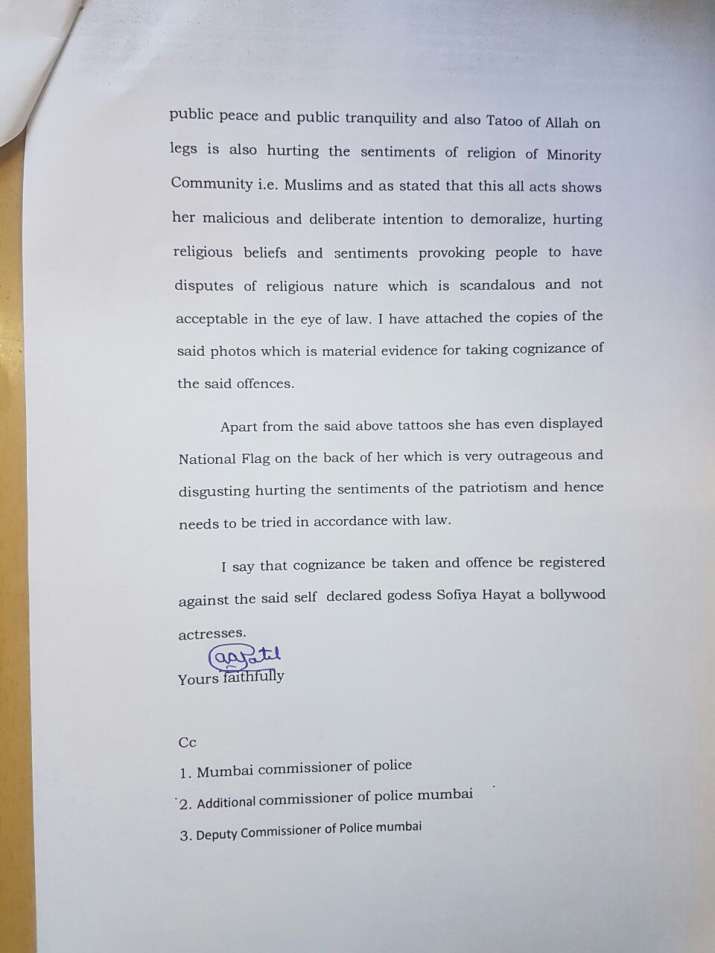 "Model Sofia Hayat ne kya Hindu Muslim dharm ka mazak udaya. Amboli Police station mein complaint dakhil (Why has model Sofia Hayat made fun of Hindu and Muslim community. Complaint lodged in Amboli police station)," Patel tweeted.
According to the complaint copy, Sofia has disturbed the "public peace and public tranquility and public order" by getting the swastika inked on her feet.
Sofia had shared a photograph of her feet with the swastika tattoo on Instagram earlier this week. 
As the symbol is considered sacred by the Hindu community, Sofia courted outrage over social media.
She later took a stand for herself and wrote: "May those with anger know that they only do the work of the devil in their anger. May those that say unkind words know that those words come from negative entities whether you call it an energy, the devil or anything else."
Sofia also then posted an image of another tattoo.
"And my final sacred tatoo... Allah Islam, peace. To be born is to be a Muslim... To be a muslim is to surrender... To surrender you come into knowing of divinity in you and all things in existence... And to know existence is to know Allah... To know Allah... Is to know the greatest love... to know this... you know PEACE... And love all things... for everything has a reason."
Sofia has appeared in shows like "Welcome - Baazi Mehmaan Nawazi Ki", "Bigg Boss 7" and "Comedy Nights Bachao".
(With IANS inputs)