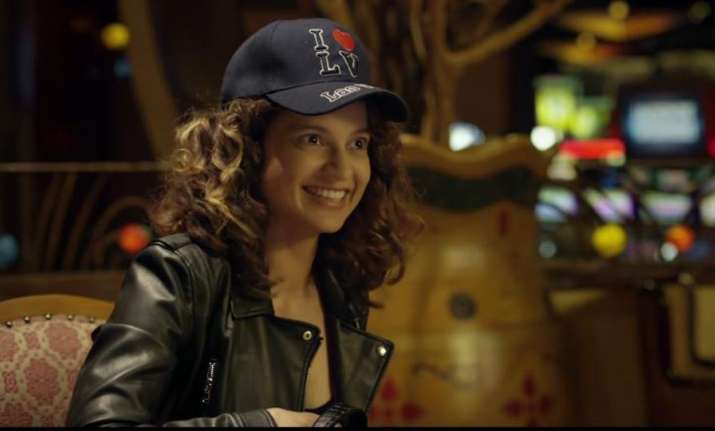 Actress Kangana Ranaut's Simran has released today and is fighting the box office battle with Farhan Akhtar starrer Lucknow Central. Well, movie buffs have to wait a little more to see which film earns good at the box office but Twitter has given its verdict for Kangana's film. Yes, like always people on social media are praising Kangana's powerful performance. Well, after Rangoon's debacle, expectations were high from Simran.
So, if you are planning to watch Simran, here are some tweets that can help you decide if it is worth a watch.
#Simran Interval: #KanganaRanaut SHINES & how? In d first 5 mins you know she will rule d film @mehtahansal's latest offering is DELIGHTFUL

— Umesh Punwani (@PunwaniUmesh) September 15, 2017
She is lady amitabh...what u say? With national awards... #Simran

— vikas chaudhary (@vikasch89333617) September 15, 2017
#Simran .. Kangana is amazing. At interval and am riveted.@DMmovies

— Smita Vyas Kumar (@Smitavkumar) September 15, 2017
There is humour in simple things of life n not forced #Simran

— Ritika Handoo (@ritikahandoo) September 15, 2017
Every shade of #simran is just so endearing. #KanganaRanut slaying it, as always! @mehtahansal loved the film ❤️❤️

— fatima sana shaikh (@fattysanashaikh) September 15, 2017
Kangana has given us many powerful performances in the past. With Simran, will the actress be able to spell the magic of Queen once again? Well, we'll get to know this in the coming time.
The lady was actively involved in the promotions of the film but somehow the topic of discussion shifted from Simran to Kangana's spat with Hrithik Roshan. Will it affect Simran? Well, we'll get to know this in few days.
The film is directed by Hansal Mehta.
For more entertainment news and updates, follow our Facebook page