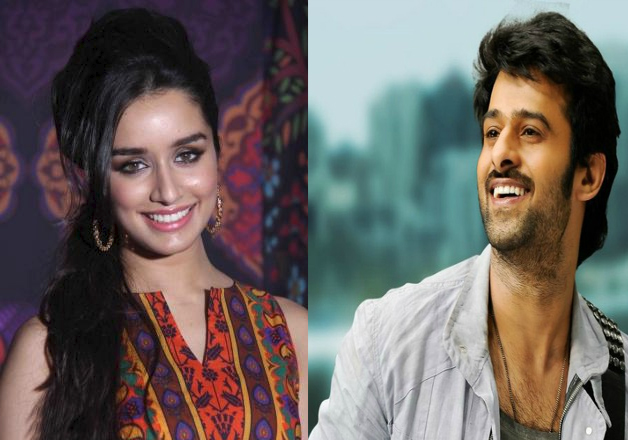 Baahubali actor Prabhas's mania has already gripped over his fans worldwide and the actor is all set to woo them with another visual treat Saaho.
The teaser of Saaho is already out and Prabhas can be seen performing few high-octane action sequences in it. Drenched completely in blood Prabhas is all set to charm his fans with his power packed performance once again.
After the huge success of SS Rajamouli's Prabhas, Rana Daggubati and Anushka Shetty starrer Baahubali 2, Saaho is making headlines for the star cast of his forthcoming film Saaho.Featuring Prabhas in the lead role, Saaho is made with a budget of Rs 150 crore. 
According to the latest report of sources, actress Shraddha Kapoor was approached to star opposite Prabhas in Saaho. But leading to Shraddha's high demand to act in Prabhas's film, she was rejected, said the source.  
Also Read: Prabhas's love for Deepika Padukone will surely make you feel jealous
A source revealed, "Shraddha was our first choice. She heard us out and was almost jumping with excitement during the narration. Then, she quoted a price that had the team running out of her residence as fast as possible. She wanted Rs 8 crore. We were shocked. We don't pay that kind of money to actors in Telugu cinema. But she wouldn't budge. She was like, 'I love the script and I'd love to work with Prabhas. But the price remains unchanged.'
Sources also revealed that actress Disha Patani was also approached for Saaho, but she too demanded quite high fees. Disha asked Rs 5 crore from the producers to work with Prabhas in Saaho. Later, makers dropped the plan of casting Disha in their film, added the source. 
The source further said, "She started her career in Telugu cinema. So we thought she would be keenly interested in the project, as it stars Prabhas. Disha wouldn't meet us. When she finally did, she said she'd let us know. Later, her team members informed us that she liked the script, but would want Rs 5 crore as her fee. We want to know which Bollywood producer pays Disha that kind of money?" 
Later the makers also approached Kriti Sanon but nothing worked out well even with her, reported the source.
Now, Saaho makers are planning to cast Pooja Hedge opposite Prabhas in Saaho, revealed sources.