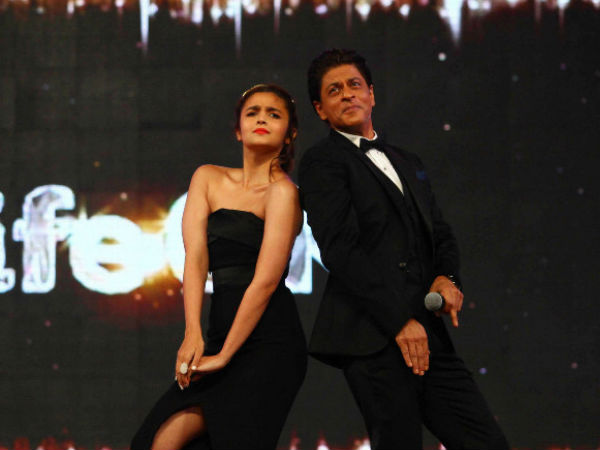 Actress Alia Bhatt recently shocked everyone after she broke down on the sets all of a sudden on the sets of her upcoming movie 'Dear Zindagi'.
Alia will be sharing the screen space with superstar Shah Rukh Khan for the first time in the movie. She was so overwhelmed with the fact of working with King Khan that she got really emotional and started crying.
This was not all.  
The actress had also forgotten the lines of a very crucial sequence which she was shooting with Shah Rukh, adding on to her emotional imbalance.
Indeed, Alia's sudden break down during the shooting left everyone baffled as no one, including the director Gauri Shinde, could understand what went wrong with the bubbly actress all of a sudden.
However, Shah Rukh Khan, being the gentleman he is, came to Alia's rescue.
Khan took the actress aside and helped her calm down and overcome her emotional state. Shah Rukh also, reportedly, shared some light moments with Alia thus helping her getting back to her normal mood.
Interestingly, with the help of SRK's fun gyaan, Bhatt shot her crucial scene in just one take, leaving Gauri and the entire team surprised.
Looks like Shah Rukha Khan's magic did wonders for Alia Bhatt.
'Dear Zindagi' also starring Ali Zafar and Aditya Roy Kapoor, is scheduled to release on November 25.