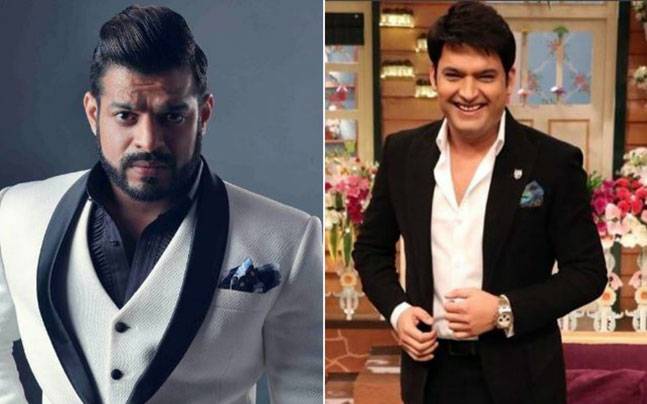 Contrary to Parineeti Chopra and Ayushmann Khurrana's statement about Kapil Sharma's show that they did not miss Sunil Grover and other comedian on the show, television actor Karan Patel, who is popular for his role of Raman Bhalla in TV soap Ye Hai Mohabbatein gave a piece of advice to the actor.
Reacting on the ongoing controversies between the two- stand-up comedian Sunil and Kapil, Karan suggested the TKSS host to stay grounded and humble to earn life-long fame.
Kapil and Sunil alleged fight has created a lot of buzz on internet these days. Everyone is talking about Kapil and the actor has also been receiving lots of hate messages through his microblogging site from quite some time now. And now Karan's comment on Kapil is only an add on into his woes.
Recently, Karan took to his Instagram and wrote, ''  "Kapil Sharma's incident proves that if you want to be LOVED and RESPECTED for LIFELONG and NOT MOMENTARILY ... there jus one simple thing to do .... "Head on your shoulders and feet firm on the ground".
Soon after Karan's comment, Karan's close friend and Producer Ekta Kapoor also reacted and said ''so true.''
This is not for the first time that any actor has reacted on Kapil and Sunil's alleged scuffle. Earlier comedians like Krushna Abhishek, Bharti Singh, Ehsaan Qureshi and many others has also reacted on Kapil and Sunil's ongoing controversies.
Reportedly, celeb fraternity also choose to part ways with Kapil and now Karan is the fresh addition into his friend-turned-foes list.