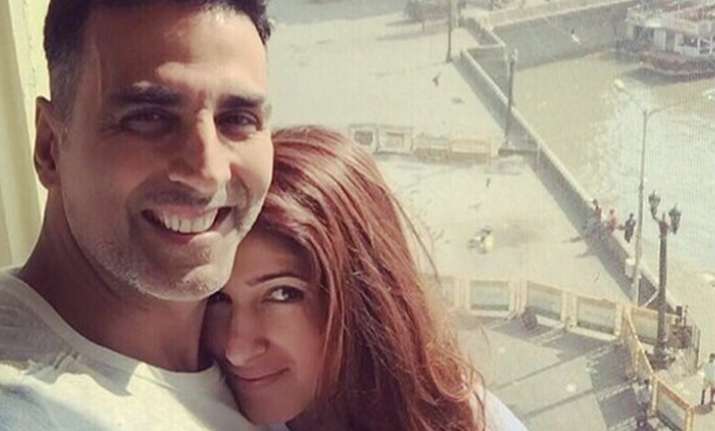 Akshay Kumar is man of our dreams. Apart from being a superb actor what makes him more attractive is his love and care for his wife and children.
Undoubtedly, Khiladi Kumar and Twinkle Khanna are one of the perfect couples of B-town. He is also a doting father who makes sure that he takes out a considerable amount of time from his busy schedule for his family. 
His love for his family  can also be seen by the tattoos he has engraved on his body. His famous back tattoo of son Aarav's name has been seen by everyone. 
Recently, it was not Aarav's but a glorious tattoo of Twinkle Khanna's name that was spotted on Akshay Kumar's shoulder, which reads 'Tina'. We already know, Akshay lovingly addresses her as Tina. 
The Rustom star who celebrated his 49th birthday recently took off to island of Seychelles with his family. Later in the day he even posted his picture with daughter Nitara on a yacht together and this just proved what an amazing  time he was having. 
All we want you to do is check out this amazing picture of Mr Kumar and feel delighted. Have a look: