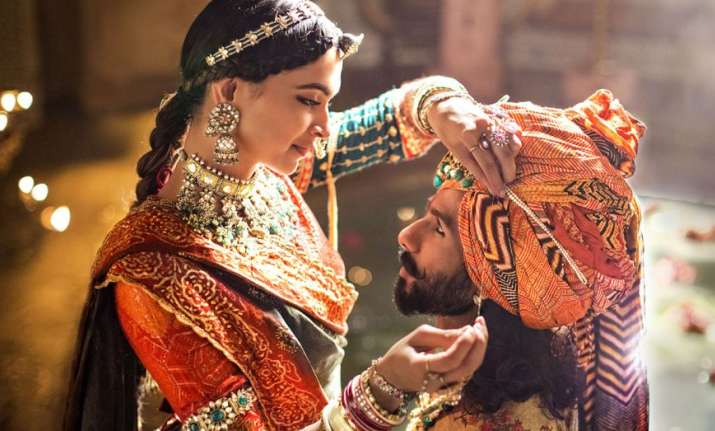 Sanjay Leela Bhansali's period film Padmaavat has hit the theatres on January 25, 2018. The film has brought some impressive numbers at box-office. Despite the outrage and protest, it managed to rake in Rs 19 crore in two days. But have you ever wondered why this Deepika Padukone film has an extra 'A' in its title? We all know the story where CBFC asked the makers to change their title from Padmavati to Padmaavat. But why an extra 'A'? We have the answers.
Bollywood is so big on numerology that most of the titles of movies are altered accordingly. For example, Shubh Mangal Saavdhan, Judwaa 2 and Golmaal Again, all these movies were subjected to Bollywood's fixation with numerology. So, Sanjay Leela Bhansali's Padmaavat also derives its extra 'A' from numerology. Even the release date of the film was finalised using numerology. This  is the reason why paid previews took place on January 24.
Numerologist Sanjay B Jumaani revealed that it was his suggestion to Padmaavat's creative team. He said while talking to Desimartini, "Earlier, Padmavati totalled to 30, and number 3 is for Jupiter. The director, Sanjay Leela Bhansali, was born on the 24th (February), which is 6, [for] Venus. Changing the title to Padmavat, after removing the 'i', [the word] totalled an inauspicious number, 29, which indicates treachery and unexpected danger. I suggested that they could add a 'd' to bring it to 3 or 6. Bollywood's longest-running film, Dilwale Dulhania Le Jaayenge (DDLJ) added up to 6."
Jumaani reveals about the first Bollywood film for which he was consulted. He said, "Our first title, Kaho Naa... Pyaar Hai had two 'a's, and the last film, Golmaal Again, added up to the same number. Padmaavat's team took my second option. The two 'a's add up to 30, which is better."
In case of Prabhas' Baahubali, an extra 'A' was removed and the posted a used a symbol to indicate the long vowel in character's name.
Aishwarya Rai Bachchan's upcoming film Fanne Khan also had its name changed for the same reasons. The 'Y' was removed from the earlier title Fanney Khan. The producer Prernaa Arora said, "My mom is a big believer in this."
However, Jumaani himself said, "Success is a blend of good fortune and hard work. It doesn't mean, for example, that Kaho Naa... Pyaar Hai mein do 'a' laga diye toh picture hit ho gayi (that adding two 'a's made the film a hit). The makers and actors have to work hard, too."
Deepika Padukone-starrer Padmaavat has released on January 25th. Despite the protests, it did fairly well at the box-office. Let's see if it touches Rs 50 crore mark on its second day of opening.