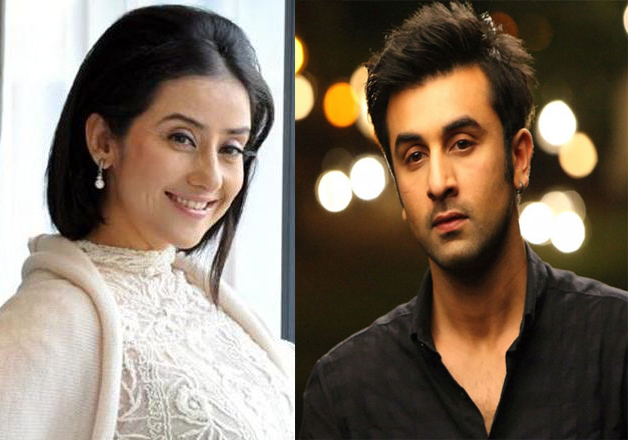 Actress Manisha Koirala who is making her comeback with Sanjay Dutt's biopic said that this time she is hopeful to create magic with actor Ranbir Kapoor on the silver screen. The actress will be seen in the role of Sanjay Dutt's late mother Nargis while Ranbir is the protagonist in the film.
Manisha was all praises for Ranbir and said that she admires him a lot adding that the actor can walk extra mile to do justice with his character. She also revealed that she wanted to work with the junior Kapoor from quite some time and finally she has got the chance.
Manisha said, "Hopefully, this time I will create some magic with Ranbir. I am a big admirer of his work. I've seen his rushes as Sanjay. No actor of his generation has the same passion to excel, to make every character real and memorable."
The lady who has been an ardent fan of veteran actress Nargis revealed that she was very happy that filmmaker Rajkumar Hirani thought that she could play Sanjay's mother in the flick.
Along with Ranbir and Manisha, the film also features Dia Mirza as Sanjay's wife Manyata and Sonam Kapoor will be seen as the actor's first love interest.
After wrapping up the project, Rajkumar Hirani will start working on the third part of 'Munnabhai' franchise.