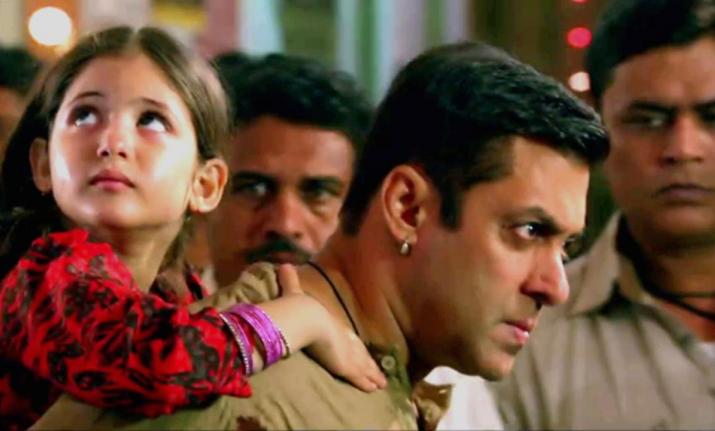 Bollywood superstar Salman Khan's film "Bajrangi Bhaijaan" has amassed over Rs 200 crore in China since its release. After two years since it opened in India, the film released in China on March 2 this year, becoming Salman's first ever movie to release in the market -- where Aamir Khan's entertainers are the biggest Bollywood attractions. 
Talking about the success of "Bajrangi Bhaijaan" in China, Amita Naidu-VP-PR Eros International, said in a statement, "The audience in China are enjoying the story and the direction and they found it very touching. They have loved Salman and found the little girl very cute." 
Amita said they are planning to explore the China market further. 
"Recognizing the significant market opportunity in China, Eros is once again coming together with Kabir Khan for a travel drama, 'The Zookeeper' (working title) and are 
confident this would be the first of the many films releasing from our catalogue," she said. 
Aamir Khan's "Dangal" and "Secret Superstar" have already done exceptionally well in China, encouraging other producers in the industry to release their films there. 
"China has the world's largest cinema screen count with over 41,000 screens and with the recent successes of Indian film releases in China, we see tremendous box office potential in one of the most promising international markets for Indian films," Amita said. 
"Bajrangi Bhaijaan" got a good start in China by raking in Rs 18 crore on its opening day.
According to the Chinese box office, "Bajrangi Bhaijaan" surpassed the first day collections of Aamir's "Dangal" in China. However, it fell short of Aamir's last release in China, "Secret Superstar", which minted Rs 40 crore on its opening day in the country.
(With PTI Inputs)