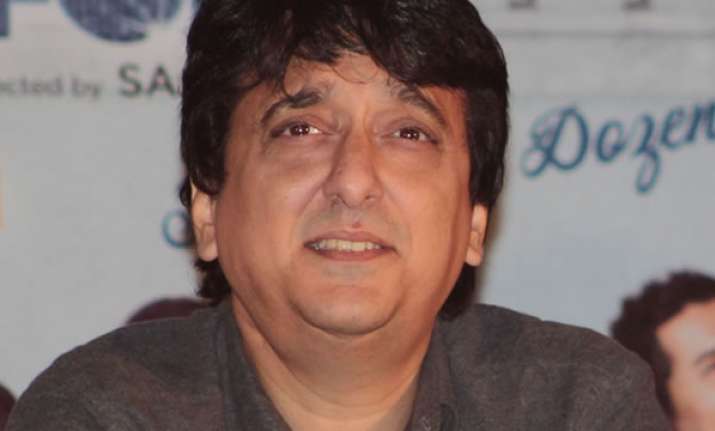 The prestigious French honour Chevalier dans l'Ordre des Arts et des Lettres (Knight of the Order of Arts and Letters) award was given to filmmaker Sajid Nadiadwala. On receiving the honour on Tuesday, the filmmaker said he is thankful and humbled.
The award is given to people for their contribution to the world of art, culture or literature. The ones who have managed to distinguish themselves with their work and have influenced arts with their creativity in France and around the world.
Sajid was conferred the honour by Alexandre Ziegler, French Ambassador to India for his contribution in boosting Indo-French partnership in cinema.
Nadiadwala's last movie 'Tamasha' was extensilvely shot in France and he said he is thankful for the honour. He added that France is a beautiful country and it is sad that it has not been widely tapped into Bollywood movies. He said that he is looking forward to more association with the European country.
In the past, Bollywood stalwarts like late Sivaji Ganesan, melody queen Lata Mangeshkar, superstar Shah Rukh Khan and actress Aishwarya Rai Bachchan among others have been awarded the honour. Nadiadwala, himself belongs form a family that has been producing movies since 1955, approximately producing 200 movies.
He learnt the ropes of filmmaking with hands-on-experience. So he chose to enter the arena of cinema as a production assistant soon after his graduation, and worked his way up the ladder of the family-run production house.
In 1990, he took over the family run production house and spearheaded the company into an era of unprecedented success under the banner Nadiadwala Grandson Entertainment. He even directed "Kick".
"Tamashaa", his latest film, became the first Indian production to benefit from France's attractive film production incentive, TRIP (Tax Rebate for International Production), granted through the French Film Commission.
TRIP supports non-French projects that are completely or partly made in France, involving European cultural elements in the story as well as French and European locations, characters, sources, landmarks, creators, crew and French technical hubs.
The amount allocated comprises 30 per cent of the film expenditure incurred in France.
(With IANS Inputs)