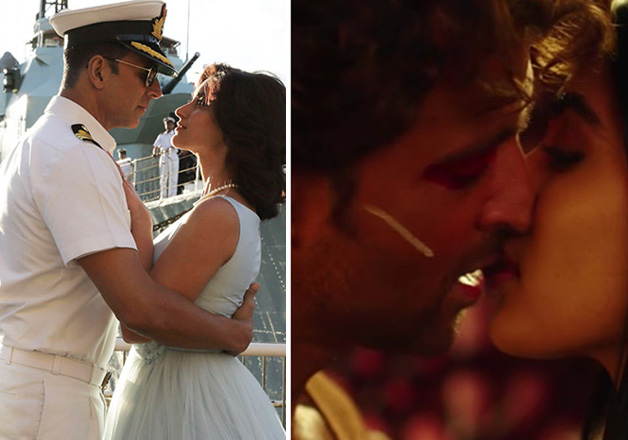 The bug of piracy has been infecting the Bollywood really bad this year. From 'Udta Punjab' to 'Great Grand Masti' to 'Sultan', several hindi films were leaked online before their respective release dates.
And now the latest victims of this menace are – Akshay Kumar's 'Rustom' and Hrithik Roshan's 'Mohenjo Daro'.
As per media reports, several crucial scenes from both the movies have been leaked online. Though luckily, the piracy hasn't hit the full movie but many of the important scenes are available on internet for free.
Reportedly, the much talked about kissing scene between Hrithik Roshan and Pooja Hegde is available on multiple You Tube channels. Hrithik's fight sequence with the crocodile is also easily available on the internet.
Rs 30 crore in 2 days: Akshay Kumar's 'Rustom' on way to become big hit of 2016
On the other hand, many crucial scenes from Rustom including the chess sequence and one romantic scene between Ilena D'cruz and Arjan Bajwa have been leaked.
It is not certain whether the scenes were recorded from a theatre or were snipped from pirated DVD versions and later uploaded on YouTube.
'Rustom' and 'Mohenjo Daro' had hit the screens together on August 12, making it for a big Bollywood clash. But now the two movies have to fight the devil of piracy as well.
However, the leaked scenes from Rustom and Mohenjo Daro are not likely to affect business of the films on box office but the movie makers must ensure that the full movie does not get available on the internet.