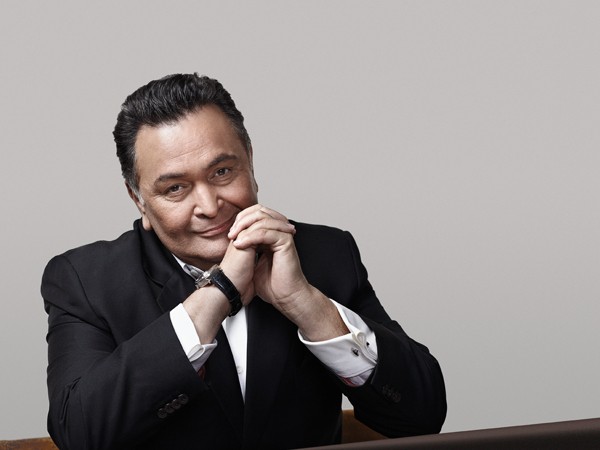 Veteran actor Rishi Kapoor, who made his directorial debut with 1999 movie Aa Ab Laut Chalen, has stated that his time is devoted to his first passion acting and he is happy doing it. The actor added that he has no plans to return to direction anytime soon. Rishi is gearing up for the release of his upcoming film Patel Ki Punjabi Shaadi, which also features Paresh Rawal, Prem Chopra, Vir Das and south Indian actress Payal Ghosh in pivotal roles.
"...I am an actor. And my time is devoted to my first passion of my life -acting. I did not get time and also I did not come across a good subject. 
"I have been busy as a character actor since 17 years and I am enjoying working with so many lovely people. I amvery happy acting," Kapoor told reporters here at the trailer launch of "Patel Ki Punjabi Shaadi". 
Kapoor, who is known for his outspoken nature, has often been trolled on social media for expressing his opinions but he said he has never taken the criticism to his heart. 
"I do it all for myself, I don't do it for you. I have an opinion, and the way of looking at things and I express it. I don't make things I say whatever I want to from my heart. 
"I take it (getting trolled) all with pinch of salt, you should not take it seriously. It (social media) is a platform to express your thoughts," he said. 
"It is wonderful to see how effortlessly he (Paresh Rawal) acts, there is no effort when he says dialogues. He is with Paresh Rawal. 
"I have worked with him earlier. He was a part of my directorial venture 'Aa Ab Laut Chalen'. This is the first time I would be doing an equal role (referring to acting) with him in a film." 
Talking about the film, which revolves around a Punjabi (Kapoor) and a Gujarati (Rawal) family, Kapoor said, "The movie is not about cultural clash. Today, things have changed and we do see inter-caste marriages happening around. We are not preaching anything through this film." 
The project is helmed by Sanjay Chhel and the movie is set to release on September 15.
(With PTI Inputs)