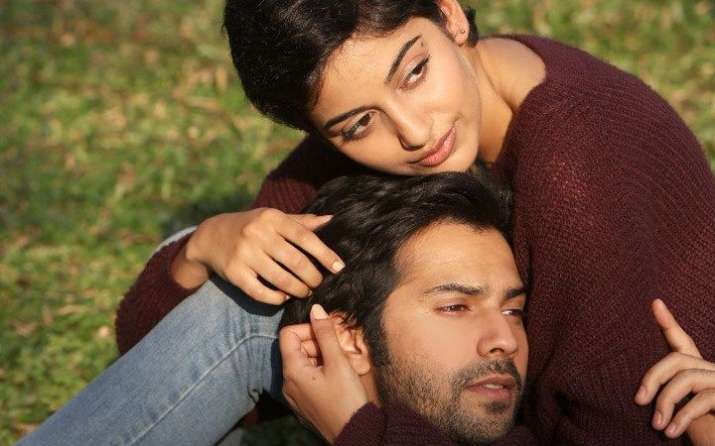 Varun Dhawan and Banita Sandhu-starrer October is all set to hit the theatres this Friday. There are a lot of expectations vested on the shoulders of this Shoojit Sircar-directorial, for obvious reasons. First of all, it's a Shoojit Sircar film, the director who is a master of his own craft. One can never expect this Bengali artist of delivering mediocre films, be it a masala entertainer of a content-driven film. Even if you have a thought of giving a miss to October, let us give you five reasons (although there are many) why you shouldn't dare to miss this Varun Dhawan-starrer.
Impeccable track record of Shoojit Sircar's directed movies
This reason suffices to convince any cinephile and drive them into the theatre to watch October. No movie buff would ever think about giving a Shoojit Sircar film a miss. There are obvious reasons for this. Take a look at the report card of Sircar's previous directorial venture and you will know why this filmmaker is touted as one of the finest in the trade. For the uninitiated, he is the helmer of Piku, which still remains the forever-favourite of many Bollywood lovers. It is dubbed as Deepika Padukone's best performance till date. And also, how many filmmakers do you know who dared to make a film on sperm donation and constipation? Not many, isn't it?
Varun Dhawan sheds his chocolate boy image
Whenever we think about Varun Dhawan, we get a picture of the actor flaunting his shiny six-pack abs, shirtless. But this time, the Badlapur actor has shed his chocolate boy image for October. He is playing the role of Danish Walia, a hotel management trainee with a 5-star hotel chain. According to the reports, the actor worked intensively with the hotel staff to nail his character in the film. He also went sleepless for many nights to have that genuine dishevelled look on his face. All these stories about October makes us even more eager to watch the film.
DAN at your service 8 days for #october pic.twitter.com/YBRPrQe1Ai

— Varun SAHEJ Dhawan (@Varun_dvn) April 5, 2018
Screenplay by national award-winning Juhi Chaturvedi
The screenplay of the film has been carved out by Juhi Chaturvedi, who doesn't need any introduction when it comes to scriptwriting and screenplay. The 42-year-old screenwriter has received the National Award for Best Original Screenplay and Best Dialogues for Piku. Did you know that Chaturvedi wrote the story of Vicky Donor based on her real-life experience in Delhi?
A promising debutante Banita Sandhu (Who is not a star kid!)
Whenever a film's cast is announced, Twitter gets back to their favourite Nepotism debate. There's no denial that no many new faces without a film background make a cut in the industry. In fact, the industry is over-crowded with many star kids, most of which have never performed up to the mark in any of the films offered to them. It's a delightful respite to see a total newbie being cast in a Shoojit Sircar's October. She is an English Literature student and has worked in many short films even before she turned 18. For October, Banita took Hindi lessons to nail her role as Shiuli.
💙⚡️#october4ever april13th pic.twitter.com/Ba5er18Dii

— Varun SAHEJ Dhawan (@Varun_dvn) March 29, 2018
Not many films are made on 'love without expectations'
We've witnessed 'n' number of films in Indian cinema based on love. While they narrate a love story between youths, none of them actually talked about what 'love' is. October is not about love at first sight or about first dates. It's not about one sided love like many of other Bollywood flicks. It's an unconventional take on what 'love' is. That's how Varun Dhawan described his upcoming film October in an interview to Gulf News.