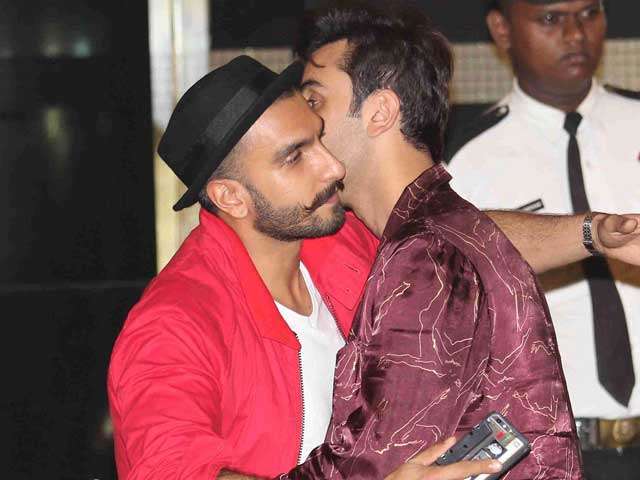 Apart from being from the new generation of actors Ranveer Singh and Ranbir Kapoor have a lot in common. They both are heartthrobs, have a massive fan following and are youth icons.
So reports that the competitive creatures inside them don't let them be friends with each other have always surfaced.
But Ranveer just quashed all the rumours with a brotherly gesture for Ranbir.
On September 28, the Kapoor scion turned 34 and rang in his big day on sets of his upcoming movie 'Jagga Jasoos'. As it would happen, Ranveer was shooting for a project near to RK's sets. So reportedly when the 'Bajirao' of Bollywood came to know about Ranbir's birthday he dropped by on the sets with a cake.
Obviously Ranbir would have been surprised and taken aback by Ranveer's gesture. This explains that the two youngsters have no bad blood between them.
Looks like the affection is not one sided as a few days ago Ranbir has praised Ranveer's fashion sense. During an interview to a leading Bollywood magazine Ranbir confessed that he is a fan of whatever Ranveer does with clothes.
Currently, the dynamics between the two stars may have changed but there was a time when their war to stardom was out in open. They rarely saw eye to eye with each other and their statements added fuel to the fire. During his appearance on filmmaker Karan Johar's show 'Koffee With Karan', Ranveer had said that if he and Ranbir would have debuted the same year, he would have won the award for best debutant.
But looks like after spending a good amount of years in the film industry the two have understood that the only competition one has is with oneself.