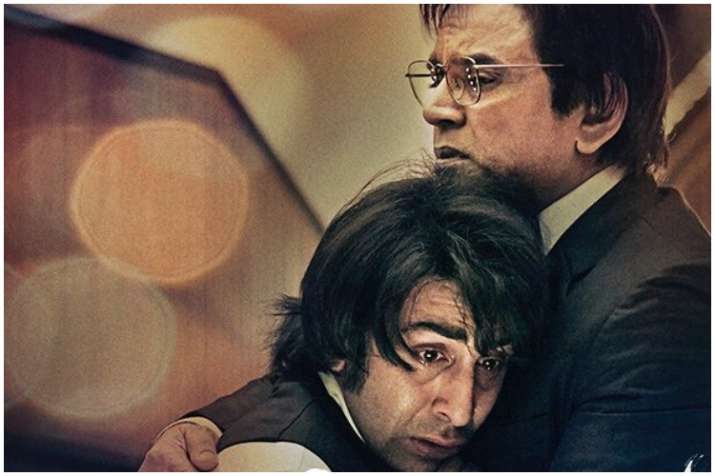 Ranbir Kapoor has never shied away from expressing his gratitude towards working with Paresh Rawal in biopic Sanju. And now, the veteran actor has also praised the Barfi actor for his outstanding acting abilities and has gone on to say that Ranbir is an inspiration for the coming generation.
Ranbir and Paresh bring alive the father-son bond of Sanjay Dutt and Sunil Dutt on-screen in "Sanju", a biopic directed by Rajkumar Hirani.
Going all praises for Ranbir, Paresh told IANS: "I have worked with various actors, but working with Ranbir is something else. He is a very talented actor. And let me tell you, playing Sanjay Dutt, whom we can see every now and then on-screen, is certainly not easy for any actor.
"The way Ranbir internalised and delivered the character... He is flawless. He is an inspirational actor for the coming generation."
With Sanju, it is also that first time Paresh Rawal worked with Rajkumar Hirani, and couldn't be happier about it. Expressing his gratitude upon getting this opportunity, he said, "I think I am lucky to be a part of this special film. I was destined to be a part of a film where some of the finest talents like Raju (Hirani), Abhijat Joshi and Ranbir are a part of. I was supposed to work in 'Munna Bhai MBBS' but it did not work out. I was offered the role that later Boman Irani played in the film."
"But such things happen, and I had in my mind that one day, I will work with him (Hirani). Finally, it has happened with 'Sanju'," he added.
Sanju is a much-awaited and one of the most ambitious projects of Rajkumar Hirani. While Ranbir plays Sanjay Dutt, parents Sunil Dutt and Nargis are played by Paresh Rawal and Manisha Koirala. The public is already excited about the resemblance between Sanjay Dutt and Ranbir Kapoor in the film. The film releases on June 29th.
(With IANS Inputs)