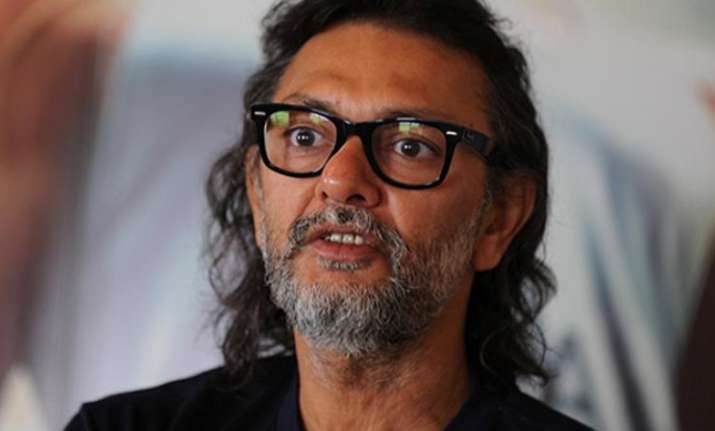 Filmmaker Rakeysh Omprakash Mehra's "Mere Pyare Prime Minister", inspired by Mahatma Gandhi, has been locked for release on Gandhi Jayanti this year. "It will release on October 2. The film is inspired by Gandhiji, so it's a relevant date," Mehra told IANS here.
"We could have released the film now, but it's an ode to the Father of the Nation, so...," he added.
The movie, which Mehra has shot in the Mumbai slums, will tell the story of a slum boy who wants to build a toilet for his mother. It brings to light sanitation issues through four children, real extras from slums and National Award-winning actress Anjali Patil.
Gandhi also plays a part, says Mehra.
"Gandhi is a recurring motif in the film... It comes many times.... four times in the film," said the filmmaker, who recounted how a visit to the Sabarmati Ashram and looking at Gandhi's statue impacted him.
"We recreated the statue for the film in a slum colony in Mumbai."
Stupidity, madness and foolishness are needed to make cinema, says Rakeysh Omprakash Mehra who admits half his films have been "super flops" but believes there's nothing like success or failure in the business of art and filmmaking.
"You need foolishness to make cinema...Yeah... How to explain it... It's difficult," Mehra said at a discussion at the 13th Habitat Film Festival here on Sunday.
Elucidating, Mehra told IANS: "I mean you need to chase a passion. And truly believe in it, in practice and in action. Sometimes I push it to the brink, but then somebody has to."
Known for movies like "Rang De Basanti" and "Bhaag Milkha Bhaag", Mehra's "Aks", "Delhi-6" and "Mirzya" weren't very commercially successful. But hits and misses are a part of life, averred the filmmaker, who feels failures only make on stronger. 
"Because the harder you fall on your face, the stronger you will get... Because you will fall again, in one way or another. To say that life is going to be a smooth sailing, is a bigger stupidity... For making cinema, you need foolishness of a certain kind," he added.
(With IANS Inputs)