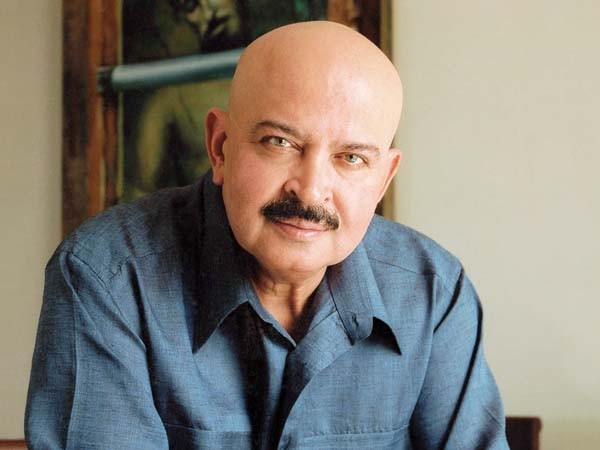 Bollywood is home to many entertaining movies and so it is to superstitions. We know how celebrities have a penchant towards few objects, dates and letters. The obsession of Rakesh Roshan with the letter 'K' is one such fact that is not hidden from anyone
Almost every cine buff knows how name every movie produced under Rakesh Roshan's banner FilmKraft starts with 'K'. However, it is not just superstition that has got Roshan Senior stuck with this letter.
The fixation started decades ago with a fan letter.
The first movies that Rakesh produced were 'Aap Ke Deewane' (1980) and 'Kaamchor' (1982). When he was busy with the 1984 movie 'Jaag Utha Insaan', a fan sent him a letter advising him to name all his movies from the letter K. On receiving the letter, Rakesh did not pay attention to the advice. Later, not only 'Jaag Utha Insaan' but his 1986 release 'Bhagwan Dada' too bombed at the box office.
A sad Rakesh then thought about the letter the fan had written. The fan had pointed that all his superhit movies like 'Khoobsurat', 'Khatta Meetha', 'Kaamchor' and 'Khandaan' had the same initial letter. So when the 1987 movie 'Khudgarz' emerged as a super-hit, Rakesh decided to stick to the 'K'.
Rakesh's belief got strengthened furthermore when movies 'Khoon Bhari Maang', 'Kala Bazaar', 'Kishen Kanhaiya', 'Karan Arjun', 'Kaho Naa.. Pyaar Hai', 'Koi.. Mil Gaya', 'Krrish' and 'Krrish 3' has successful runs at the box office.
The producer has as many as 50 titles starting with K. Speaking about it; Rakesh said that since most of them worked he thought to stick to it.
So, as it turns out a fan letter saved the sinking ship of Rakesh Roshan, the producer. Probably this is why, while producers like Ekta Kapoor and Karan Johar have let go of the love for 'K', Rakesh has no plans of leaving it. Once upon a time all serials and movies produced by Ekta started with K, but we can see how that has changed now. Even KJo has taken to other letters after being obsessed with the 'eleventh' letter of the English alphabet.
Rakesh Roshan is producing son Hrithik Roshan's 'Kaabil' directed by Sanjay Gupta. It is slated for a release on January 26, 2017.