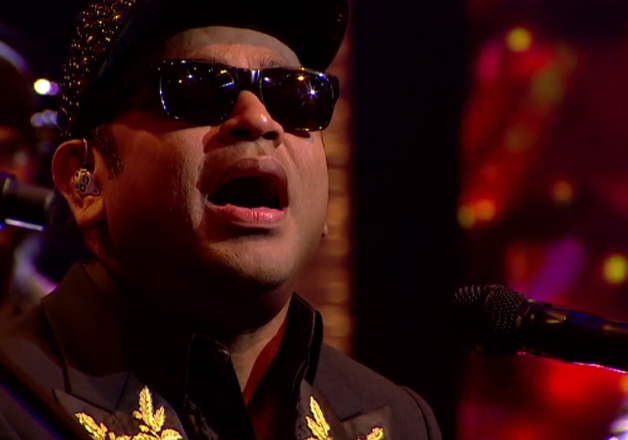 From some refreshing numbers in 'Ok Kanmani' to revamped version in 'Ok Jaanu', film industry can never leave its obsession from music director A R Rahman's tracks. Without a doubt, the music maestro has given many gems to the industry.
Today, Aditya Roy Kapur and Shraddha Kapoor's 'Ok Jaanu' hit the screens. One of the highlights of the film was its fresh music that helped to keep the youth essence in the film alive.
The latest version of 'Humma Humma' song made it to the playlist of many owing to its popularity. The song originally belonged from the movie 'Bombay'.
Lately, Rahman performed the revamped version of his popular song 'Urvasi Urvasi' song on the seventh season of MTV Unplugged. This time the lyrics were modified with the reference of some current issues in it. The song talked about demonetisation, Hillary Clinton and Donald Trump. The good news is, so far the song has garnered more than 1.2 million views on Facebook.
Rahman was accompanied by Suresh Peters and Ranjit Barot to perform the new version. Interestingly, Suresh also sang the original song with the music director in 1994 film 'Kadhalan'.
On a related note, A.R. Rahman has also composed the music of Rajinkanth and Akshay Kumar;'s upcoming film '2.0'