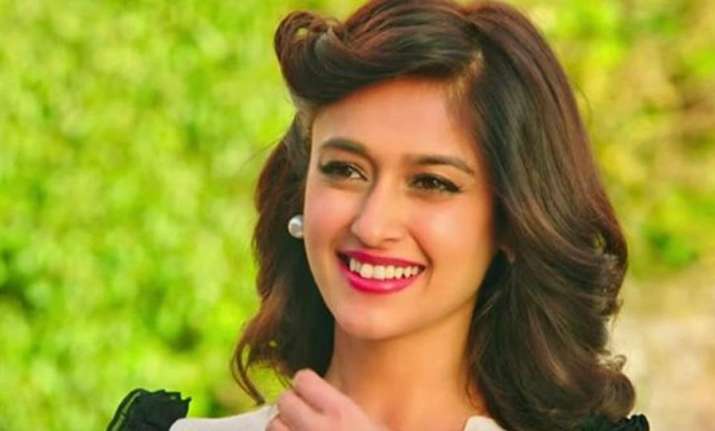 Actress Ileana D'Cruz, who is gearing up for the release of her upcoming film Baadshaho, has stated that it would be wrong from her side to say that she cannot be a prop in a film as she has loved playing glamorous roles in some of her movies. Lately, Taapsee Pannu recalled a shot from her film, in which a coconut was thrown at her navel and spoke against the way actresses were portrayed in films.
"They threw a coconut at me. I don't know what is so sensuous about a coconut hitting my midriff," Pannu had said at the time.
However, Ileana, who has worked extensively in down South, believes that objectifying women is not an issue of only South Indian films as it happens everywhere.
"I don't want to put a finger and say it only happens in South Indian films, it happens everywhere. There could be films in Bollywood as well, where the women sometimes are just a prop...
"It would be prudish to say 'I don't want to be a prop in a film' because there are certain films I've loved doing as I have looked very glamorous in them. At the end of the day, it's your choice if you want to do it," Ileana tells PTI.
The actor says she had been in such situations when she was shot in a "certain" way but couldn't object as she was a newcomer in the world of films back then.
"I have been parts of some films in the South where I didn't expect certain shots to be shot in a certain way. Iwasn't experienced enough, I was very naive, I didn't have the standing of an actor to say that 'I don't want to do this shot.'
"So it really depends. Some people are ok with it, some are not. At the end of the day, you are doing the film for the audience. May be some section of people actually like watching this," she adds.
Recalling the experience while shooting her very first film, Ileana, who will next be seen in "Baadshaho", says,
"They threw a fairly big shell on my belly. I didn't understand it. I asked the director, 'Why did you throw a shell on me?' and he was like, 'it looks beautiful'. I saidbut it was really heavy.
"There was also a shot with flowers around my waist. I asked why are you taking shot of my waist, he said because it looks beautiful, lovely. It is supposed to be a mark of a woman's beauty, it's the perception there, they believe that the waist line is the most attractive part."
Baadshaho, also starring Ajay Devgn, Emraan Hashmi and Esha Gupta, is all set to hit the screens on September 1.
(With PTI Inputs)
For more entertainment news and updates, follow our Facebook page