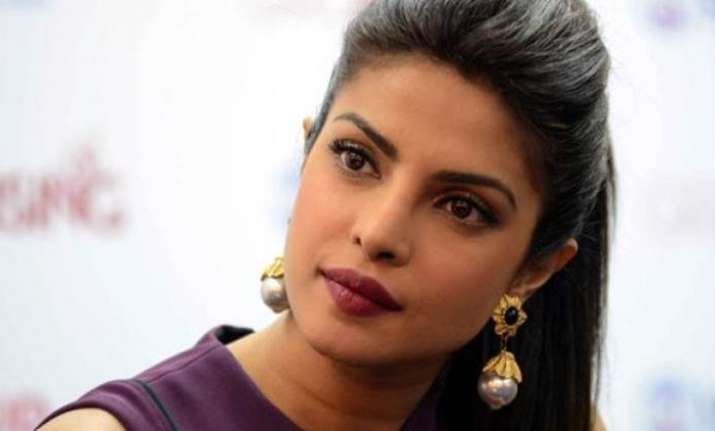 Social media trollers don't seem to put a leash on their habits. After a number of celebrities being trolled and slammed on social media for their looks, weight and dresses, the caravan of trolls doesn't seem to hold back. Priyanka Chopra has been trolled multiple times for her lip job, nose jobs and wearing a too short dress in front of the Prime Minister. Though the actress has been spot-on when it comes to responding to the trolls. But the trollers aren't taking cue from it. 
A few days ago, Piggy Chops posted a picture of herself on her Instagram account with a caption: Summer lovin. Little did she know that her carefree selfie can attract so much hate speech on social media. Within no time, people started trolling her for her yet another lip job. Some even labelled the actress to be fake from top to bottom. When it came to spurting hate, nobody spared a pinch of mercy in the comment section of the picture. Many even became the experts to comment how surgery isn't good for health and how by doing so Ms. Chopra is ruining her health.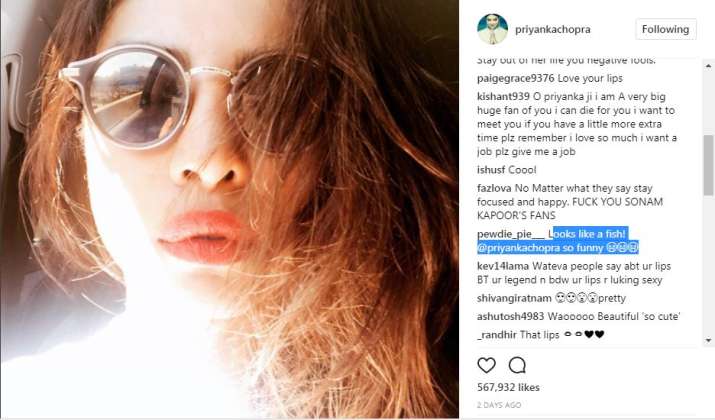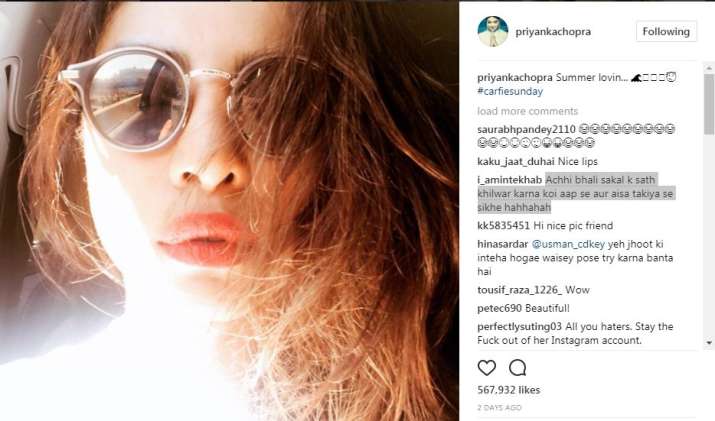 Some of them were really supportive of Priyanka's picture and backed the actress by commenting positively.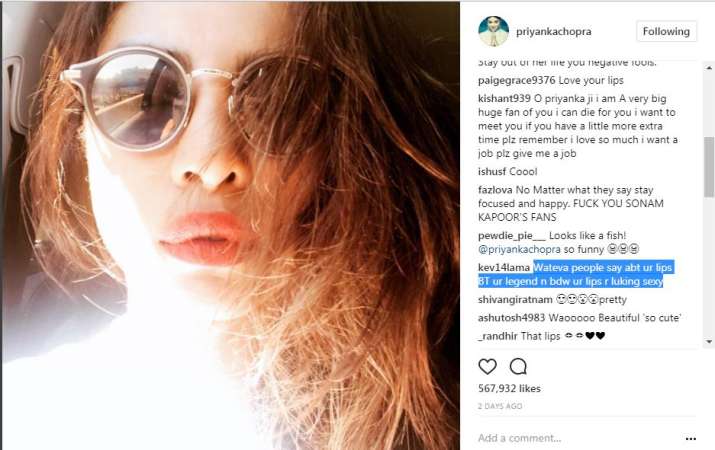 Priyanka Chopra didn't respond to these unsolicited advices and chose to ignore them like a queen she is. But this ever-increasing hatred doesn't look as if it is going to stop any day. Last month, Dangal actress Fatima Sana Shaikh was trolled for wearing a swimsuit during the month of Ramadan. Sonam Kapoor, on the other hand, also joined a campaign to shun these online trolls. But the effect so far is invisible to be seen. Many Bollywood celebrities like Alia Bhatt, Tiger Shroff, Shraddha Kapoor, Anushka Sharma have been the cult-favourite for online trolls. 
Must Read: 
Soha Ali Khan slammed for not mentioning Eid in her baby shower pic
Aneri Vajani hits back at haters who trolled her for posting pic in lingerie
For more Entertainment stories click here